Scented candle Vilkmergė
This handmade soy wax scented candle we created together with Vilkmergė's brewers to make meetings of family, friends or partners meaningful. Performed a simple ritual, a unique magical scent recipe and a small sacrifice to the gods will help create new or strengthen existing close ties and partnerships. We believe that the magical fragrance of this scented candle and a simple meditation/affirmation ritual (its description is included with the candle) and Kvasir's assistance might help to:
Get rid of anxiety and stress;
Calm down and relax;

Create new or strengthen existing close ties and partnerships
Beer is an integral part of sowing, crop attendance and harvesting. Such gatherings were called sambari, and on that occasion a sambaric beer was produced, which was offered to the goddess of harvest and home. The drinking of the beer in the rooms performed as a sacred rite. Often beer took on the role of sacrifice to the Gods by pouring it on the ground or into the fire. Beer pourings were a necessary part of the worship of the Baltic gods and are considered to be the most characteristic rites dedicated to it, associated with both agriculture and the celebration of essential events in human life, the celebration of the house.
Add to Wishlist
Main fragrance notes



Description
The magic fragrance of this scented candle is based on old customs, traditions and the belief that every plant or aroma has its own magical purpose. It is like a witch recipe, where each plant and its aroma have a very important aromatherapic and magic function. The main notes supplement each other with aromatherapic properties and create a high-end fragrance pyramid where each scent in scented candle has its place in harmony with other aromas.
Tobacco leaves: this aroma is very common in perfumery. Representing masculinity, this fragrance will provide a sense of comfort, safety, strength, and stability. Not for nothing in folk tales people used to chew tobacco leaves or smoke pipes in order to ward of the devil. Tobacco works well against evil spirits, helps to protect homes and people from negative energy, jealousy, and evil-eye. Sweetish, yet luxurious and rich aroma of tobacco will help to create the atmosphere of warmth and comfort.
Sage: belonging to the element of air, this plant is under the protection of Jupiter. Its name is derived from the Latin and means "healthy". Ancient physicians Hippocrates, Dioscorides and others claimed that salvia is a holy plant, while in ancient Egypt and Rome women drank its juice in order to conceive a child. Salvia could be gathered only by barefoot and people clad in white tunics who had performed special rituals of purification, cleansing and offering to the gods. Druids attributed even more important characteristics to salvia, as they considered that this plant extremely potent and used it for predicting the future and communicating with the Otherworld.
Myrrh: The fragrance of myrrh helps to sort out thoughts, prevents from indulging into non-relevant details. This scent is particularly suitable for meditation, as it helps to ward off egocentric thoughts, restores the objectivity and adequacy of one's psychological state, calms irritation, and improves sleep.
Together with this soy wax candle you will get:
A detailed description of the scented candle's purpose; a description of the aromatherapic effect of different scents; a simple meditation/affirmation ritual that may help you to get rid of anxiety and stress calm down and relax, keep clean thoughts and mind, reach harmony with yourself and the world.
Additional information

| | |
| --- | --- |
| Weight | 0.3 kg |
| Dimensions | 8.5 × 8.5 × 10 cm |
| | |
| --- | --- |
| Wick | Wooden wick which crackles as it burns. It is important to trim a wooden wick. The ash can be easily broken off and all the debris should be removed from the jar. Then the flame will come right back to life. |
| | |
| --- | --- |
| Wax | We pour our candles exlusively from natural soy wax that does not emit toxic chemical compounds when burning; burns three times as long as ordinary candles; does not leave any stains, the spills are easy to clean;does not get hot, as it burns in lower temperature than paraffin, therefore the aroma of the candle emanates slowly and unchanged; certified by OU Kosher agency as kosher.We never use any other natural waxes (e.g. palm wax), because we want to create a truly nature-friendly product that would help to preserve natural resources and would not harm the user in any way. |
| | |
| --- | --- |
| Burning time | Estimated candle burning time 70 hours. All our scented candles are hand crafted, each of them is unique, therefore their weight and burning duration may differ. |
| | |
| --- | --- |
| Candle jar | In order to join the fight for preserving a cleaner world, for our scented candles we use containers made by cutting of the top part of used glass bottles. By thoroughly polishing edges, placing our logo and fitting a wooden lid we bring thee glass containers back to life, where they may be reused for numerous times. We sincerely believe that we are doing at least a little for preserving a cleaner world. |
More magic

The art of using

How to burn the wooden wick

It is important to trim a wooden wick
1. Light the candle with a match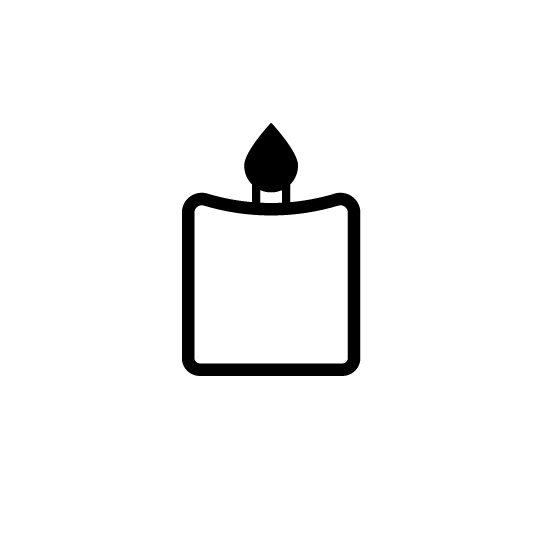 2. Wooden wick crackles as it burns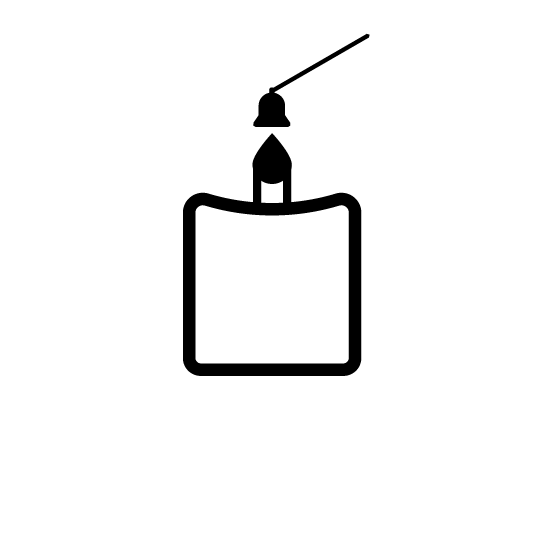 3. Extinguish the candle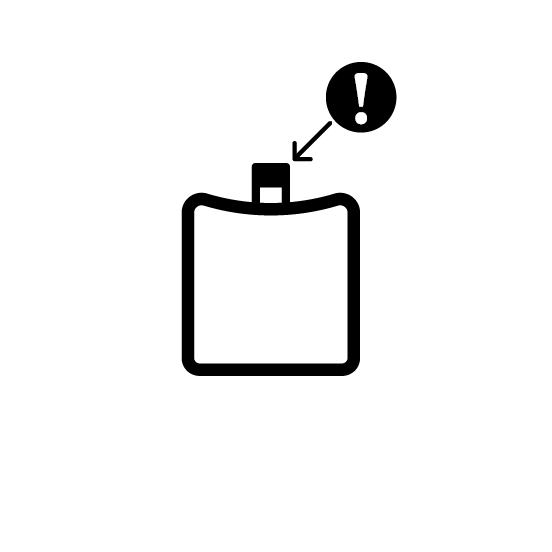 4. The ash can be easily broken off and all the debris should be removed from the jar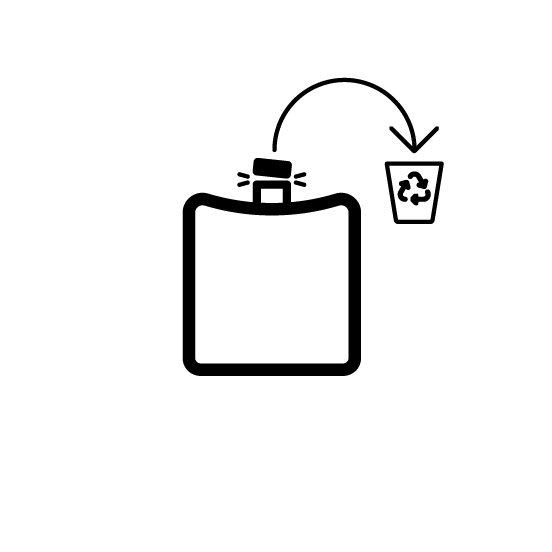 5. The ash can be easily broken off and all the debris should be removed from the jar when the wax cool down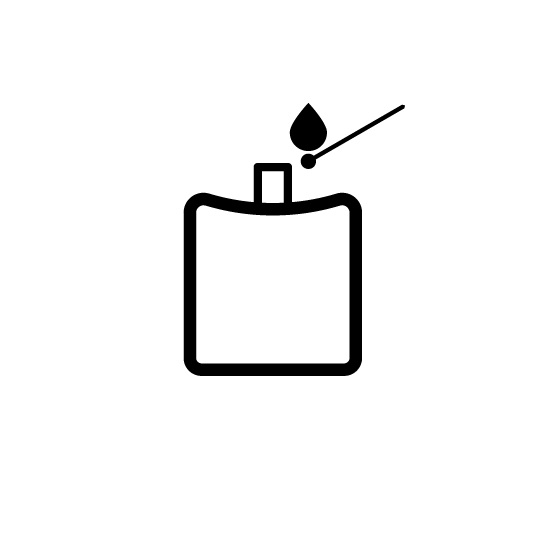 6. Then the flame will come right back to life
Enjoy the candle burning safely

Enjoy the candle burning safely
Ensure that all the packaging as well as any paper decorations and labels are removed from the candle
Ensure that the candle is far from flammable objects and materials
Do not burn the candle in drafty environments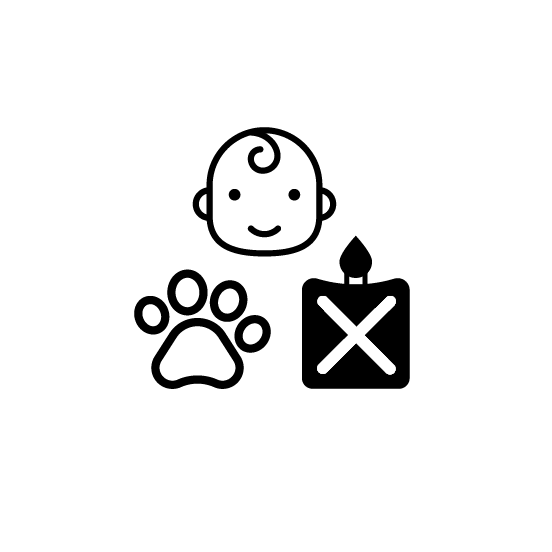 Keep burning candles out of reach of pets and children
Never leave a burning candle unattended. Always extinguish it before leaving the room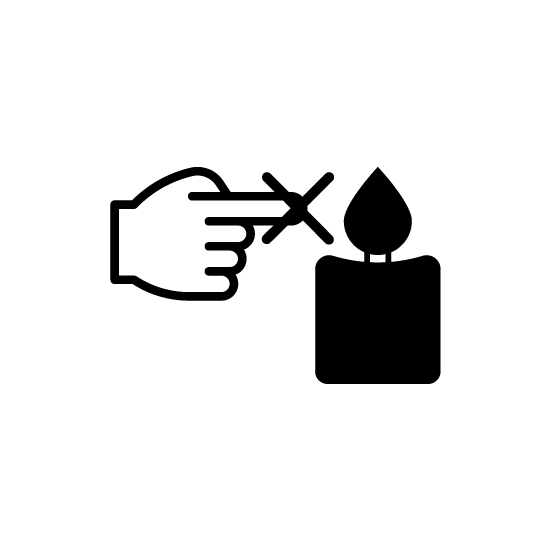 Do not touch a burning candle
Rune candles is like old pillar candles, so there is no jar. Please put the candles into candle holder or small bowl as the melted wax may liquify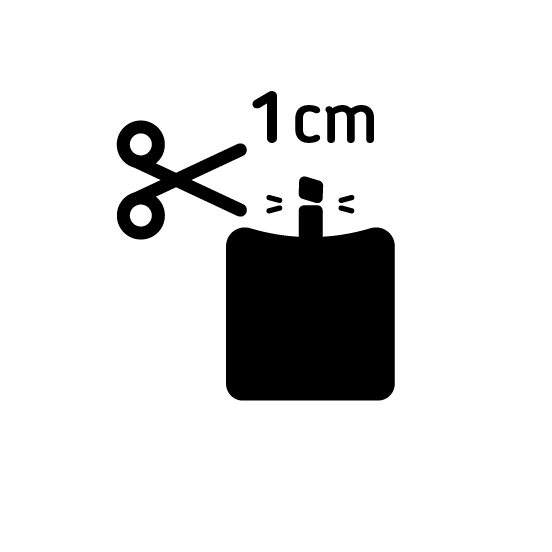 Trim wick to about 1 cm before lighting
The magic of home parfum

The magic of home parfum
Along with the home parfum, you will find rattan sticks with sola wood flowers in the box of home parfum. The parfum will go up the sticks as in the stems of flowers. These sola wood flowers will increase the surface that will spread the home parfum aroma at your home. The home parfum will evaporate for approximately 3-5 months. The spreading time of a home parfum can vary slightly, as it directly depends on room temperature, humidity, and other environmental changes. To feel the fresh fragrance again and again, be sure to flip the sticks regularly.
The art of incensing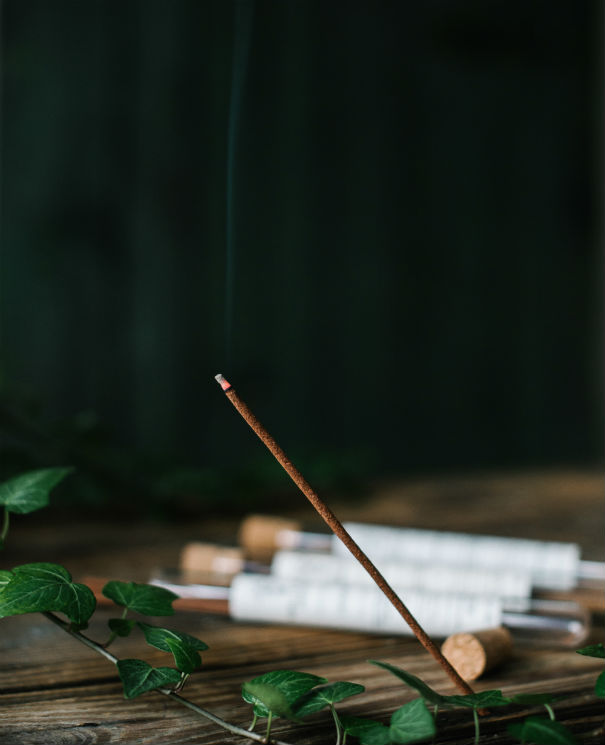 The art of incensing
Our incense has no wooden stick, so we recommend to fill a small jar with a non-combustible material (such as salt or sand) that you can put in the incense stick, and when it burns, you will easily clean your incense holder you made by yourself. Package contains 5 sticks. Each stick burns approx. 30 – 40 minutes. The burning duration might differ depending on temperature, humidity and changes in the atmosphere. For a medium room, we recommend that you burn one-third part of one stick.