Magical Recipes of December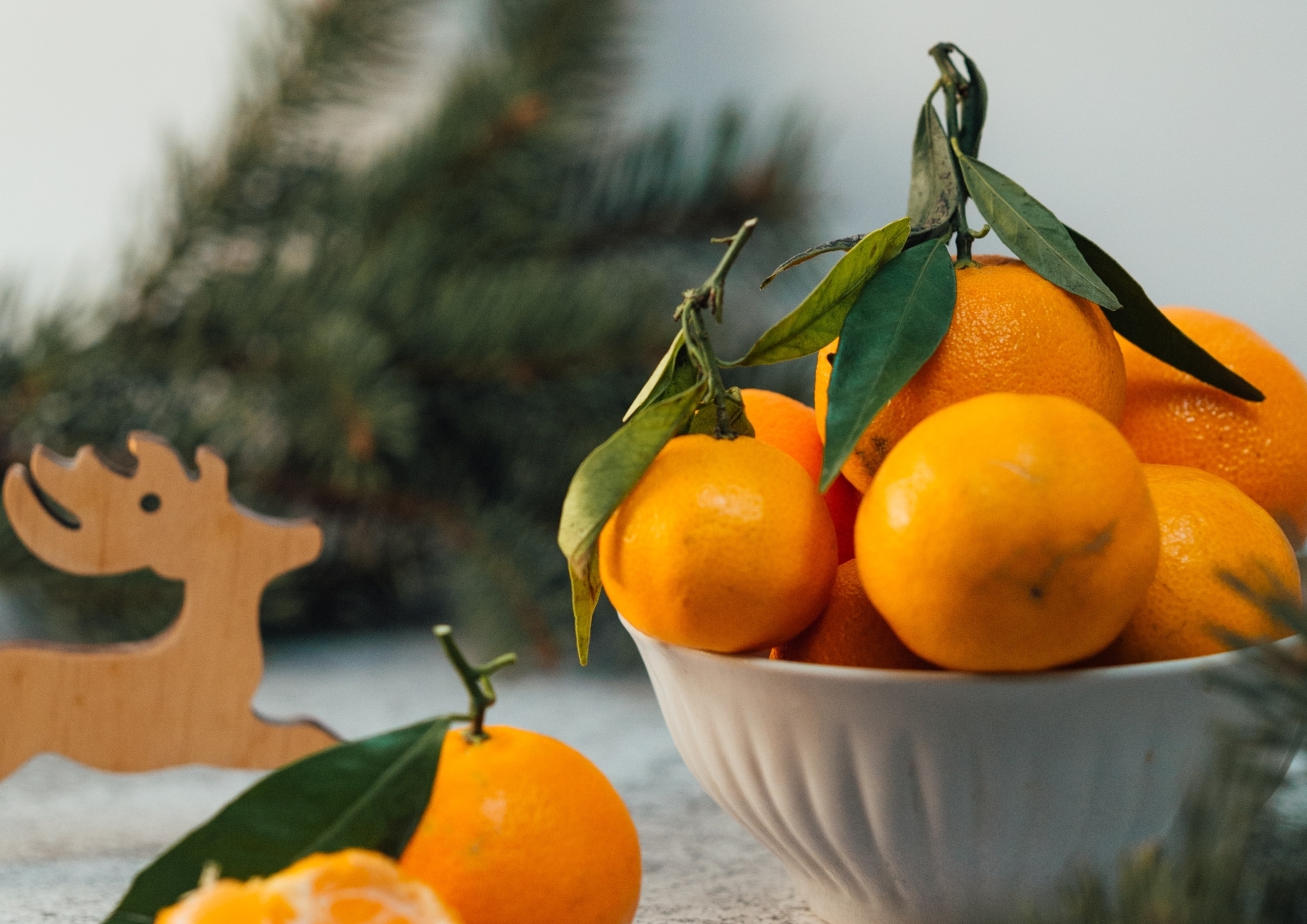 Dear Witches, 
The last magical recipes of December are here. The biggest and jolly celebrations of the year visit us like a mystical mirror.  We all crave to recognize that happy, bright, and festive soul which we nurtured the whole year just to reach its peak, full of joy and love in it. Some still try to figure out the last pieces of the celebration puzzle and wish Christmas and New Year to be lighthearted and spiced up with lucky spells. Try to find the answers in our recipes full of festive surprises and the irreplaceable symbol of joy – mandarin.
Mandarin essential oil boosts optimism, natural charm, and self-confidence – a perfect match for your holiday moods. In some people, it works as an energizer and wards off melancholy while in others it has a relaxing effect. The cheerful aroma helps to create a warm and relaxing atmosphere that magically opens the heart. Mandarin frees from sadness and anxiety. We'll tell you a secret – witches often use mandarin for the love rituals, and what could be a better Christmas gift than that?
---
3/6 Mandarin essential oil
1/6 Cinnamon bark essential oil
2/6 Atlas cedarwood essential oil
---
2/4 Mandarin essential oil
1/4 Rosewood essential oil
1/4 Ylang-ylang essential oil
---
5/16 Mandarin essential oil
4/16 Pine needle essential oil
3/16 Cinnamon bark essential oil
3/16 Rosemary essential oil
1/16 Clove bud essential oil
---
1/4 Juniper berry essential oil
1/4 Sage essential oil
1/4 Atlas cedarwood essential oil
1/4 Mandarin essential oil
---
Enjoy the magical recipes of December and let's meet on our social media afterward!
Blessed be!