Essential oil blend THOR
in stock
Today career, luck and happiness are seen as a result of the person's life-long learning, self-expression and work, while a successful career is achieved through an ability to combine work, free-time, family life and the feeling of satisfaction in one's life choices. Our organic essential oil blend with the magical aroma of might help you to:
Achieve your goals in a determined and purposeful manner;
Achieve abundance in all the areas and boost self-confidence;
Achieve luck in every step;
Complete the ongoing work successfully.
In Norse mythology Thor was the god of thunder, storms and fertility. Thor might help you in any battle, both in literal and metaphoric sense.
in stock
Add to Wishlist
Main fragrance notes



Description
The magic fragrance of this essential oil blend is based on old customs, traditions and the belief that every plant or aroma has its own magical purpose. It is like a witch recipe, where each plant and its aroma have a very important aromatherapic and magic function. The main notes supplement each other with aromatherapic properties and create a high-end fragrance pyramid where each scent has its place in harmony with other aromas.
Patchouli: since ancient times this oil has been considered a source of sensuality that arouses joy and openness to eroticism. Originating in India, strong, sharp and slightly bitter aroma of this exotic oil awakens passion and lasts for incredibly long time. Patchouli helps to survive and reduce grief, nourishes, invigorates, induces feelings of power, determination and self-confidence. It is believed that patchouli essential oil intensifies sensuality, helps to heal from frigidity and impotence. It also creates an atmosphere of peacefulness, tranquility and love, helps to stimulate potency and erogenous zones by enriching the partners' erotic contact with new colors. Since ancient times patchouli has been believed to attract wealth.
Labdanum resinoid: it is used for magical or spiritual practises involving protection, money, and respect. Labdanum has long been valued for its musky, sensual scent. In ancient times, labdanum was collected by combing the beards and thighs of goats and sheep that grazed in labdanum bushes, and many of the false beards worn by the Egyptian pharaohs in ancient times were made precisely from the hair of goats that smelled of the magical and royal aroma of labdanum. Some Bible scholars believe that mysterious labdanum was one of the most important components of sacred incense.
Vetiver: it is believed that nourishing and cooling vetiver oil relaxes the heated and overactive mind and encourages, strengthens and inspires every personality. For both those who are exhausted from excessive intellectual activity and those who have lost touch with the body, vetivers return a sense of healthy self and reduce the separation between matter and spirit. The aroma of vetiver helps to focus and concentrate extremely quickly. Vetiver oil is also considered a good remedy for unexpected outbursts of anger.
Together with this essential oil blend you will get:
A detailed description of the essential oil blend's purpose; a description of the aromatherapic effect of different scents; a simple meditation/affirmation ritual that may help you to achieve your goals in a determined and purposeful manner. This organic essential oil blend might also help you to achieve luck in every step and the desired result, as well as to successfully complete ongoing projects.
Additional information

| | |
| --- | --- |
| Weight | 0,015 kg |
| Dimensions | 4,5 × 4,5 × 10 cm |
| | |
| --- | --- |
| Organic | United States Department of Agriculture (USDA) cetified as organic. |
| | |
| --- | --- |
| Warning | Do not use on clean skin, may be irritating; Oxidizing (out of date) may irritate the skin; Protect eyes; The effects on pregnant and lactating women are unknown; unless necessary, essential oils should be avoided during the first 3 months of pregnancy and for infants under 3 months of age; Despite the high phyto-aromatherapy quality of this oil, the aromatherapy community cannot recommend inward use for therapeutic purposes, Do not use on pets; Essential oils and their mixtures are not registered as medicines; Essential oils and their mixtures are not registered as biocides; Keep tightly closed in a cool dry place out of the reach of children. |
The art of using

How to burn the wooden wick

It is important to trim a wooden wick
1. Light the candle with a match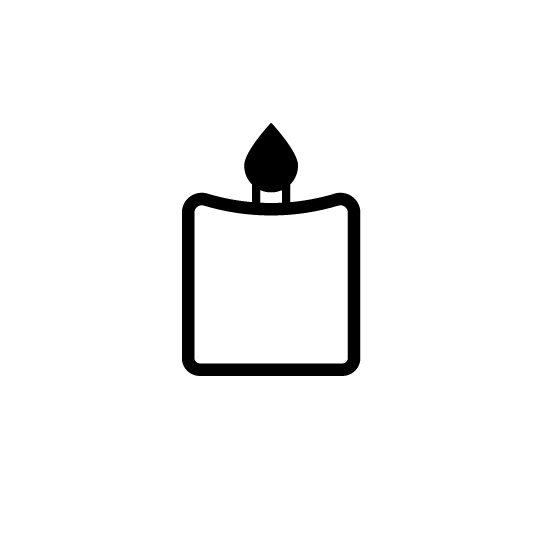 2. Wooden wick crackles as it burns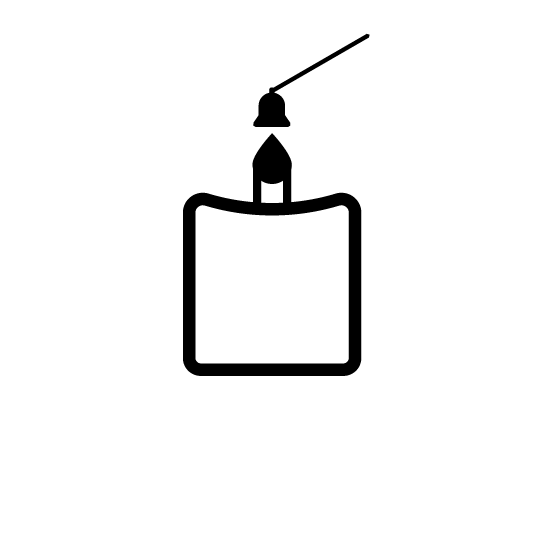 3. Extinguish the candle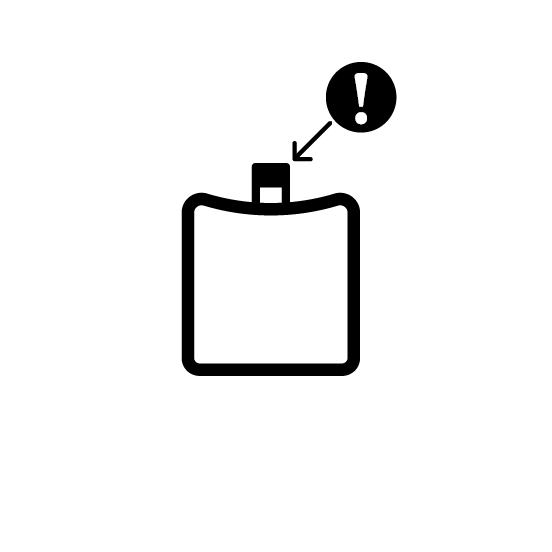 4. The ash can be easily broken off and all the debris should be removed from the jar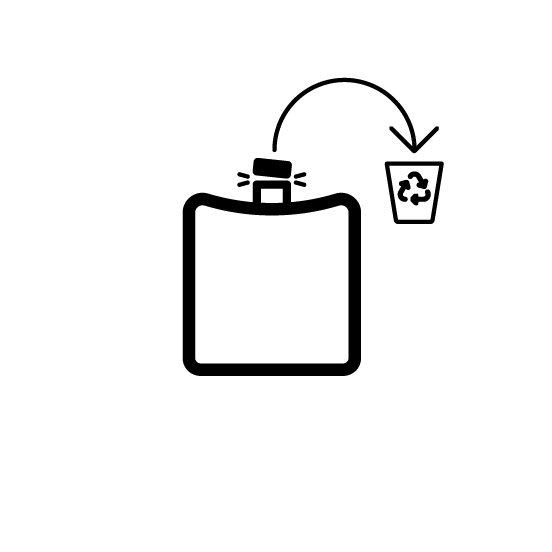 5. The ash can be easily broken off and all the debris should be removed from the jar when the wax cool down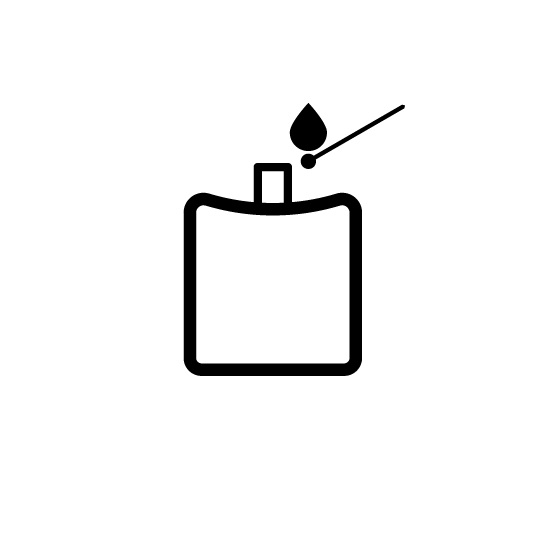 6. Then the flame will come right back to life
Enjoy the candle burning safely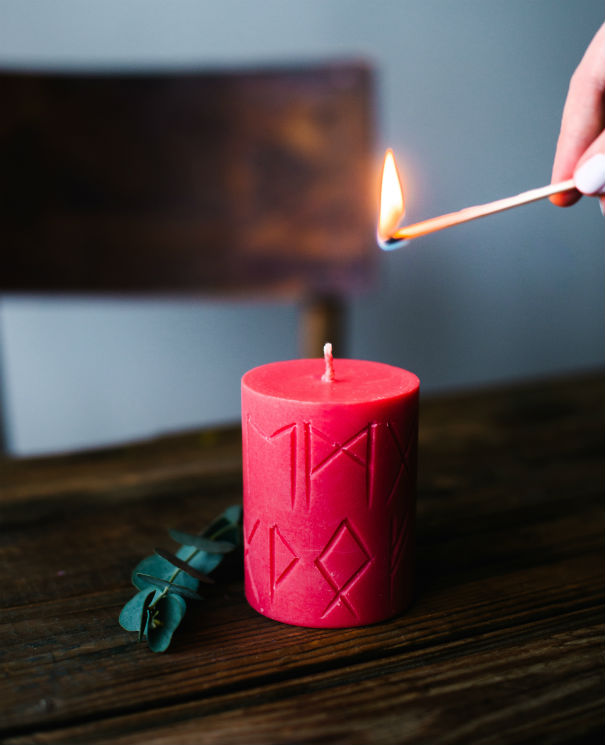 Enjoy the candle burning safely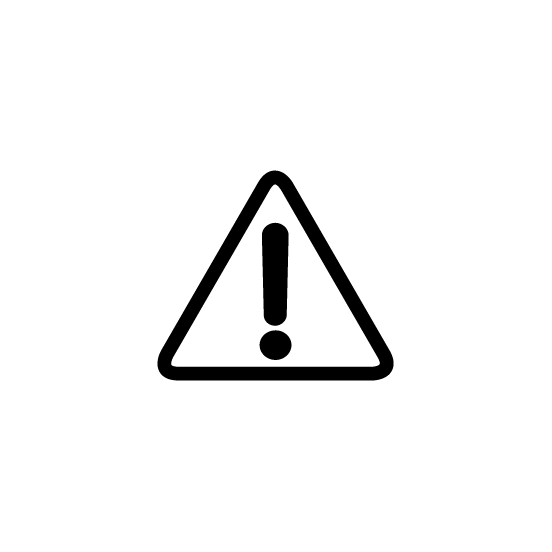 Ensure that all the packaging as well as any paper decorations and labels are removed from the candle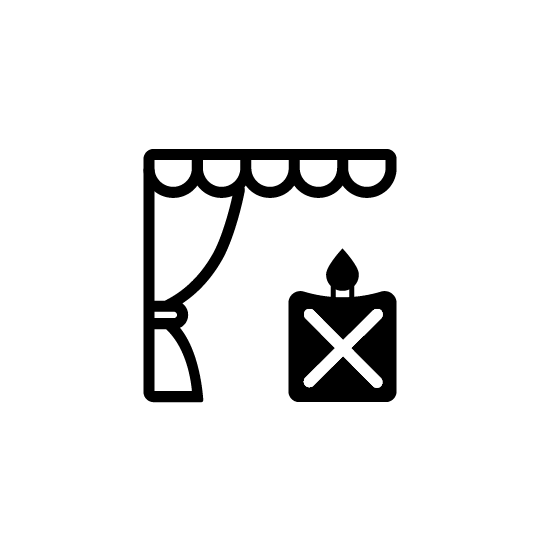 Ensure that the candle is far from flammable objects and materials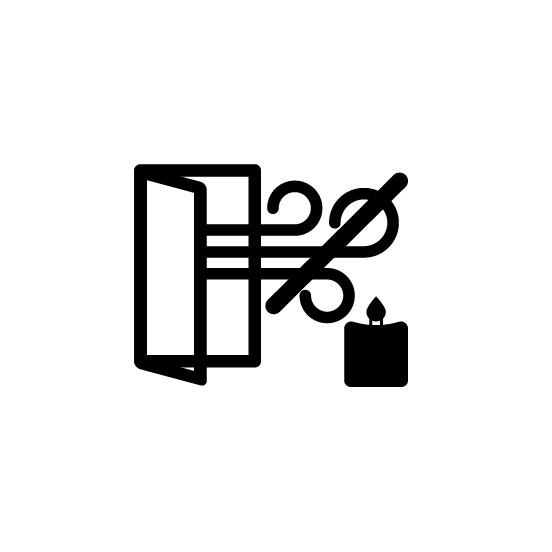 Do not burn the candle in drafty environments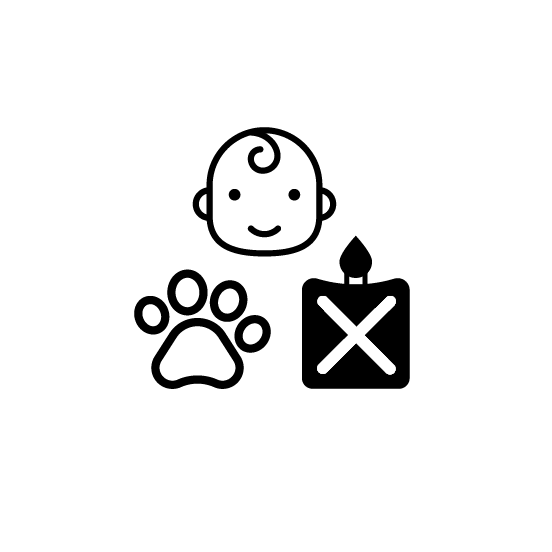 Keep burning candles out of reach of pets and children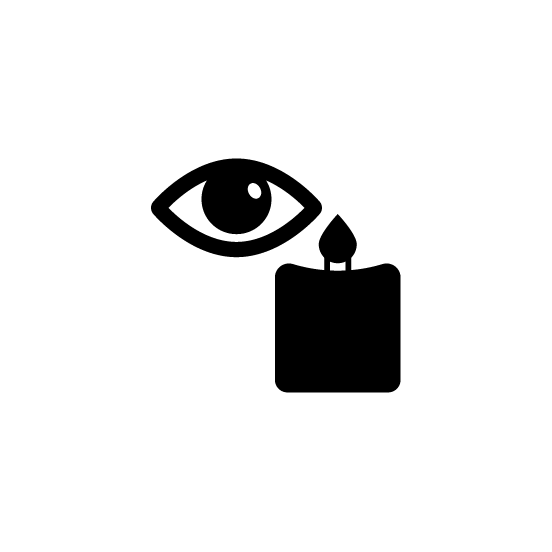 Never leave a burning candle unattended. Always extinguish it before leaving the room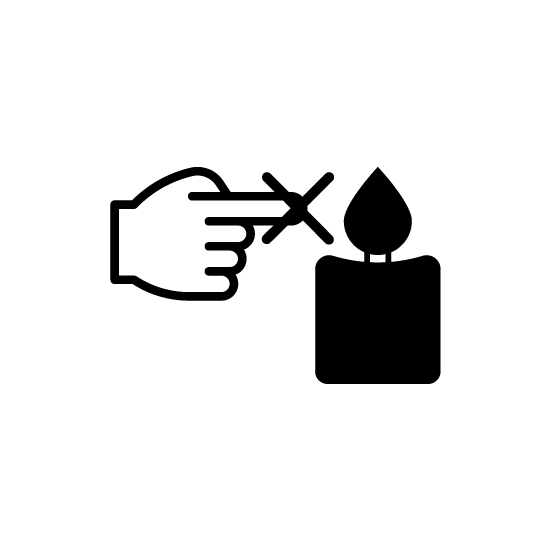 Do not touch a burning candle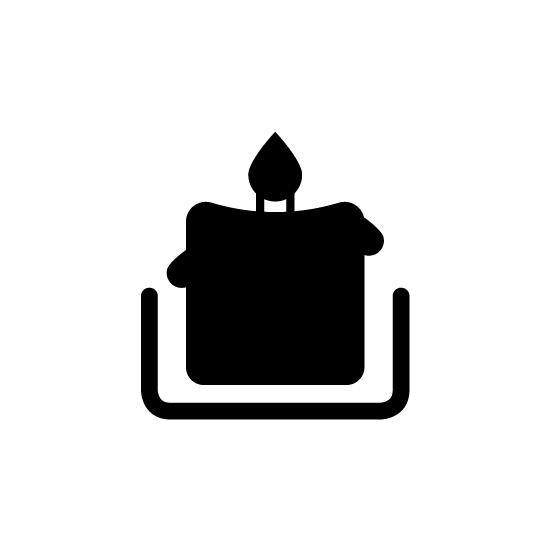 Rune candles is like old pillar candles, so there is no jar. Please put the candles into candle holder or small bowl as the melted wax may liquify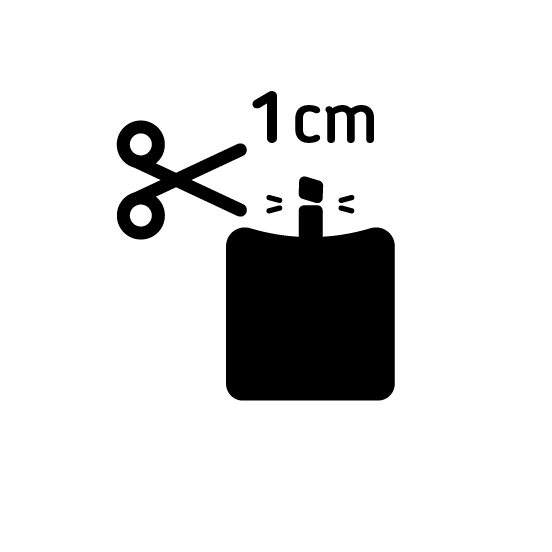 Trim wick to about 1 cm before lighting
The magic of home parfum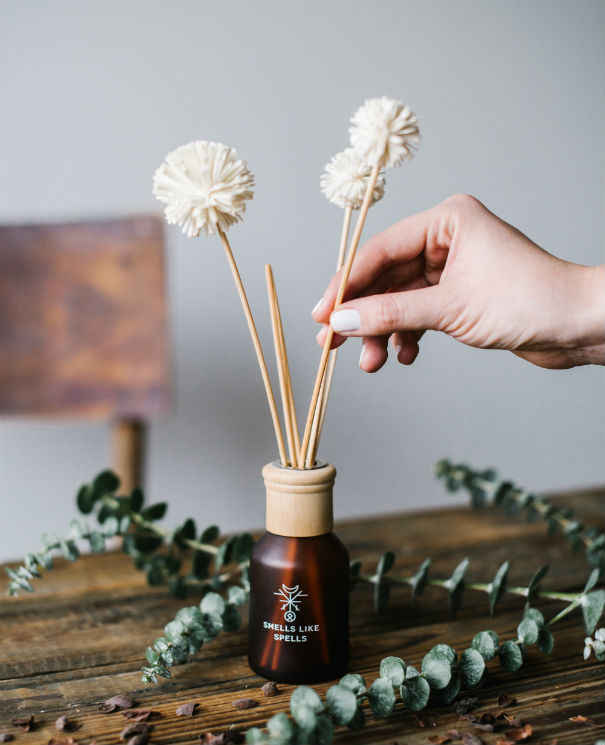 The magic of home parfum
Along with the home parfum, you will find rattan sticks with sola wood flowers in the box of home parfum. The parfum will go up the sticks as in the stems of flowers. These sola wood flowers will increase the surface that will spread the home parfum aroma at your home. The home parfum will evaporate for approximately 3-5 months. The spreading time of a home parfum can vary slightly, as it directly depends on room temperature, humidity, and other environmental changes. To feel the fresh fragrance again and again, be sure to flip the sticks regularly.
The art of incensing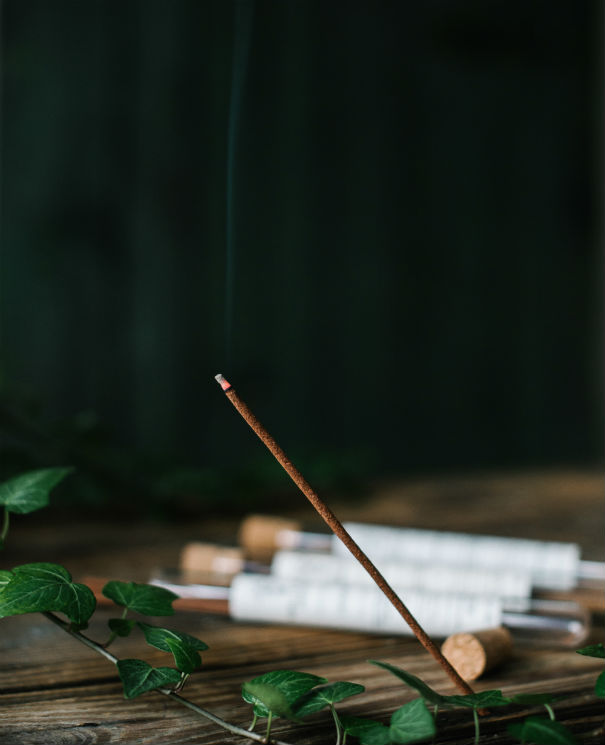 The art of incensing
Our incense has no wooden stick, so we recommend to fill a small jar with a non-combustible material (such as salt or sand) that you can put in the incense stick, and when it burns, you will easily clean your incense holder you made by yourself. Package contains 5 sticks. Each stick burns approx. 30 – 40 minutes. The burning duration might differ depending on temperature, humidity and changes in the atmosphere. For a medium room, we recommend that you burn one-third part of one stick.