Home perfume EIR
in stock
We devote this hand crafted home perfume to the Norse goddess Eir. For this we created magical scent that symbolizes nature's forces, harvest, abundance and health. We believe that this aroma might also help you regain your physical strength. This home perfume might help to gain the favor of the medicine and health goddess Eir. With her help you might:
Gain physical and spiritual powers;
Strengthen your physical body and immunity;
Get help when battling illnesses;
Harmonize the body's energy centers and points;
Protect your physical body from illnesses.
In Norse mythology the chief god Odin's wife Frigga had many companions, friends and maids. One of her best and most loyal companions was Eir – the goddess of health.
The unique formula of this home perfume was created in accordance with all the major perfumery canons. At first the fragrance pyramid will reveal head notes of bergamot, helichrysum, lemon, mint, sweet orange and thyme, rich and intense notes of black peppercorn, oriental spices and saffron, followed by luxurious notes of cedar, myrrh and our little formula secrets. The aroma at home will be changing over time.  By just one additional fresh perfume you will be able to relive the aroma journey from the first to the very last scent.
Add to Wishlist
Main fragrance notes


Description
The magic fragrance recipe of this home perfume is based on old customs, traditions and the belief that every plant or aroma has its own magical purpose. It is like a witch recipe, where each plant and its aroma have a very important aromatherapic and magic function. The main notes supplement each other with aromatherapic properties and create a high-end fragrance pyramid where each scent has its place in harmony with other aromas.
Bergamot: one of the most effective essential oils for fighting undesirable spiritual and psychological conditions. This essential oil is often attributed the qualities of mood booster, while at the same time it helps to relax. Bergamot essential oil calms, revitalizes, helps to fight fatigue and stress. A bride's bouquet, perfumed with this essential oil, will ensure the success of the future marriage.
Helichrysum: is often used for fumigation in various rituals and traditional African medicine, also for purifying and cleansing air inside homes. Helichrysum aroma helps to ease neurological problems and pain, and its tea is good against coughing and cold. The Greeks used to call the helichrysum "gold of Sun", because this plant accumulates the Sun's energy, boost confidence, helps to abandon past grievances and misfortunes and hold the reins of life tighter.
Lemon: lemon fruits were highly valued and widely used by ancient and Middle ages doctors. The Egyptians used lemons to treat food poisoning and typhus. The Europeans considered lemons a good remedy against plague, malaria and fever, also an antidote form snake bites. Herbalists advised using lemon juice to lower blood-pressure, to cleanse toxins from the liver and to ease joint aches. Avicenna described lemons as the best remedy for the heart and recommended using limes during pregnancy and for treating liver diseases. English seamen used to take lemons on board in order to avoid scurvy. In the middle of 17th century the healing properties of lemons were acknowledged officially. Lemon scent helps to successfully adapt and dwell in new conditions, with new people, strengthens life goals, awakens creativity at work and in the family. It also helps to overcome difficult situations.
Mint: this fragrance helps to reduce neurological anxiety, restores strength, relieves spasms of head blood vessels. It is also a good remedy from dizziness, headache, helps to ease apathy, migraine, neurological stress, toothache, as well as cleanses the air and freshens breath. Spearmint has a positive effect on humans' biological energy: it improves mutual understanding between people and removes neurological tension. The aroma of mint stimulates body and soul, and increases concentration. It is also a wonderful freshener and mood booster.
Sweet orange: its essential oil helps to open the heart, frees from sadness, nervousness and anxiety. It has a relaxing effect on some people, while in others it works as an energizer and wards off melancholy. Sweet orange essential oil boosts optimism, natural charm and self-confidence, restores aura after serious illness or emotional stress. Sweet orange essential oil is recommended in need of spiritual warmth. In magic orange is particularly related to the ability to attract love.
Thyme: it has been considered a symbol of vital energy, strength since ancient times. Thyme dispels sadness, warms up, makes you feel positive even militant. Highly recommended for use in winter or changing seasons. Thyme essential oil is valued as an antiseptic and anti-inflammatory, it tones the nervous system, enhances mental activity, reduces anxiety, insomnia, helps to fight depression, fatigue, strengthens the desire for activity, gives courage. In magic thyme is used to clean away negative energy.
Black peppercorns: their aroma helps to reduce pain, activates blood circulation, has a warming quality and a positive effect on aching muscles and joints, stimulates and energizes in cases of weariness, fatigue, and emotional frigidity, stimulates appetite, relaxes, helps to reduce fever and positively affects digestion. Aromas of peppers, just like all tangy spices, cleanse the energy field, helps to get rid of negative energy and protect against harmful surrounding effects.
Oriental spices: the scent of oriental spices mixture will warm you up and spread the feeling of harmony, safety and tranquility. The mixture of various herbs and spices contains aromas of pepper, coriander, fennel, anise, and saffron. Like different tones that make up a chord, these scents will acquire new magical and aromatherapy properties when mixed up, but at the same time they will retain their primal nature. The concoction strengthens energy fields, harmonizes and calms.
Saffron: an excellent tonic for both mind and body, may be used for reducing pain, treating infections, and stimulating heart rate. In Ireland saffron is still used on baby cots, so that the newborn would grow healthy and strong. In Italy saffron is thrown on the bride and the groom, as it is considered an aphrodisiac that boosts fertility. Arabs, Berbers and the Persians give saffron as a wedding gift for ensuring fertility. The Romans valued the aroma of saffron and considered it to be "gently soothing", often compared by poets with the soft colors of sunrise or sunset.
Cedar: has a calming, strengthening, rejuvenating effect, gives a feeling of comfort and is therefore recommended when feeling unfounded fear, aggression, hysteria, anger, other anti-physiological behaviors as well as insomnia. Like all nuts, cedar nuts symbolize abundance and wealth. Cedar enhances leadership, confidence in oneself, one's strengths and abilities.
Myrrh: the Bible tells us a story of the Three Kings, who came to honor baby Jesus and brought him myrrh as one of the presents. Myrrh was valued equally to gold, and the Greeks still consider it sacred. For about one-and-a-half thousand years myrrh was one of the most valuable commodities in the world and thus Arab traders who sold incense were amongst the wealthiest people. Myrrh is the symbol of wealth, health and prosperity. The old civilizations used the resin of myrrh-trees as perfume and incense, as well as in medicine, where wound ointment made of myrrh was valued greatly. Myrrh essential oil has antiseptic qualities, stops inflammation and speeds up healing. The fragrance of myrrh helps to sort out thoughts, prevents from indulging into non-relevant details. This scent is particularly suitable for meditation, as it helps to ward off egocentric thoughts, restores the objectivity and adequacy of one's psychological state, calms irritation, and improves sleep. It also increases sexual sensitivity.
Together with this handcrafted home perfume you will get:
A detailed description of the home perfume purpose, a description of the aromatherapic effect of different scents. A simple magical meditation/affirmation ritual and tips for home perfume use so that may help you to gain physical and spiritual powers, strengthen your physical body and immunity, get help when battling illnesses, harmonize the body's energy centers and points, and protect your physical body from illnesses.
Additional information

| | |
| --- | --- |
| Weight | 0,5 kg |
| Dimensions | 7 × 7 × 31 cm |
| Volume | |
| | |
| --- | --- |
| Height | Home perfume bottle height - 11.5 cm (100 ml) or 13 cm (180 ml). Along with the home fragrance you will get rattan sticks with a length of 25 cm, but you can easily cut the sticks with scissors to the desired length / height to create your desired flower composition. |
| | |
| --- | --- |
| Magic recipe | We use essential oils, natural resins and fragrance oils to create a home perfume that we mix with a special diffuse base. We use only food grade alcohol to create a home perfume, so the fragrance is slowly released, and you can enjoy the aroma much longer with no specific alcohol smell. The fragrance will be not overwhelm by alcohol. There are up to 30% of perfume essences in the home perfume mix, so we proudly call it home perfume. Each recipe will give you up to 13 fragrance notes. |
| | |
| --- | --- |
| Rattan sticks | Along with the home perfume, you will find rattan sticks with sola wood flowers in the box of home perfume. The perfume will go up the sticks as in the stems of flowers. These sola wood flowers will increase the surface that will spread the home perfume aroma at your home. We do not use any synthetic fiber sticks that are unfriendly to our planet. Rattan is a naturally renewable palm that grows in the tropical regions of Africa, Asia and Australasia, and is used for furniture, handicrafts, and building material among others. |
| | |
| --- | --- |
| Home perfume evaporates | The home perfume will evaporate for approximately 3-4 months (180 ml) or 2-3 months (100 ml) . The spreading time of a home perfume can vary slightly, as it directly depends on room temperature, humidity, and other environmental changes. To feel the fresh fragrance again and again, be sure to flip the sticks regularly. |
| | |
| --- | --- |
| Warning | DANGER. Highly flammable liquid and vapour. Causes serious eye irritation. May cause an allergic skin reaction. Toxic to aquatic life with long lasting effects. Keep out of reach of children. Keep away from open flames and other ignition sources. IF IN EYES: Rinse cautiously with water for several minutes. Remove contact lenses, if present and easy to do. Continue rinsing. If eye irritation persists: Get medical attention. IF ON SKIN: Wash with plenty of water. Avoid release to the environment. Dispose of the container in accordance with national regulations. Stains may remain on surfaces or fabrics. |
| | |
| --- | --- |
| Ingredients | 3-Methoxy-3-Methyl-1-Butanol, Alcohol, Parfum, Citrus sinensis (Sweet Orange) oil, Thymus vulgairs (Thyme) oil, Boisvelone, Linalool, Bacdanol, Dihydromyrcenol, Citronellol, Pentalide, Nerol, Citrus Limon (Lemon) oil, Citral, alpha-Pinene alpha-Hexylcinnamaldehyde, Benzyl Salicylate, Linalyl Acetate, Acetyl Cedrene, Amyris Balsamifera bark (Sandalwood) oil, Trimofix, Ethoxycyclododecane, Geraniol, Lyral. |
More magic

The art of using

How to burn the wooden wick

It is important to trim a wooden wick
1. Light the candle with a match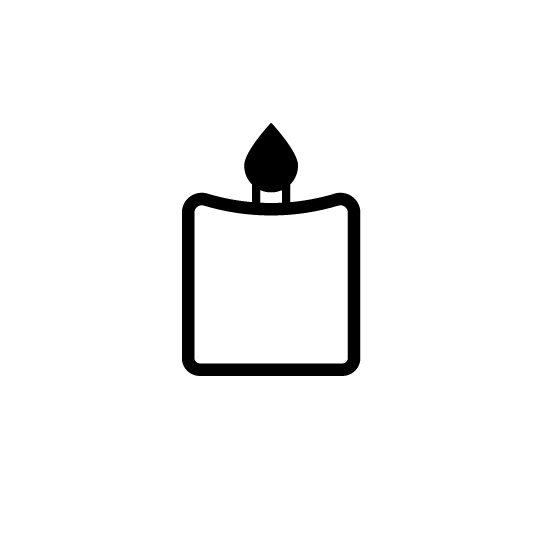 2. Wooden wick crackles as it burns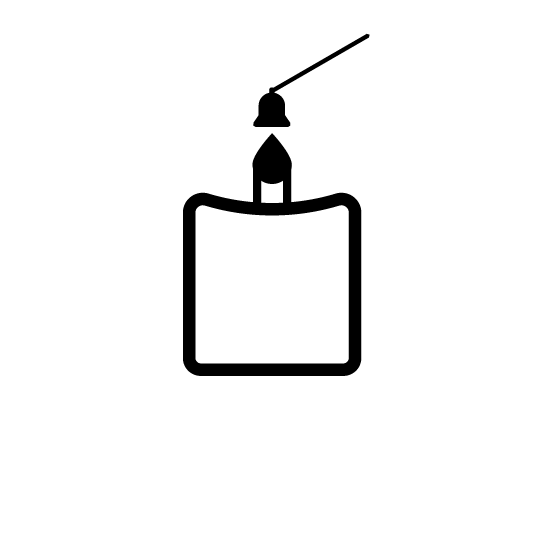 3. Extinguish the candle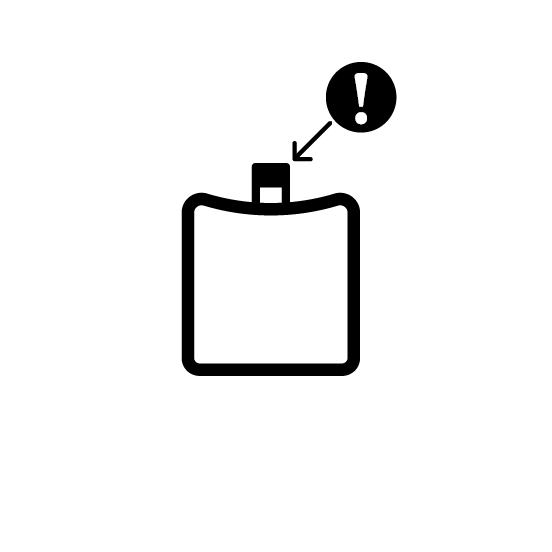 4. The ash can be easily broken off and all the debris should be removed from the jar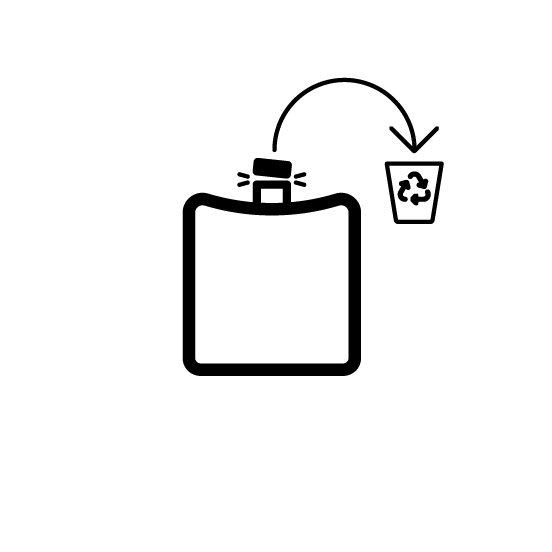 5. The ash can be easily broken off and all the debris should be removed from the jar when the wax cool down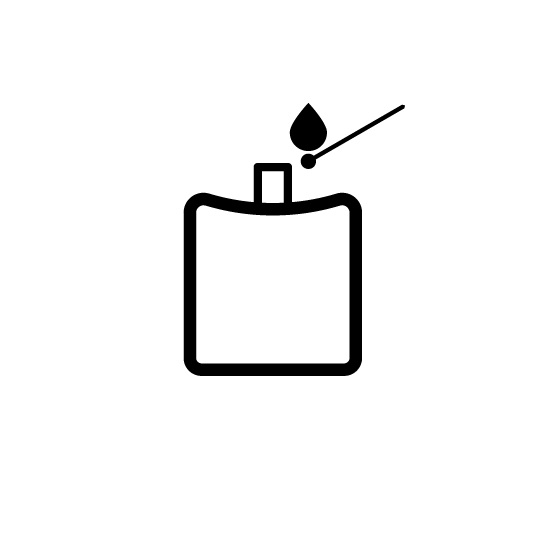 6. Then the flame will come right back to life
Enjoy the candle burning safely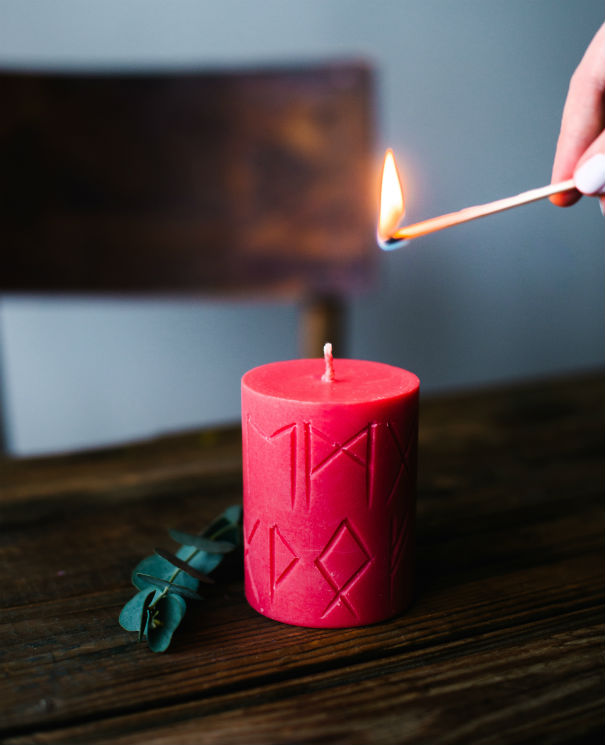 Enjoy the candle burning safely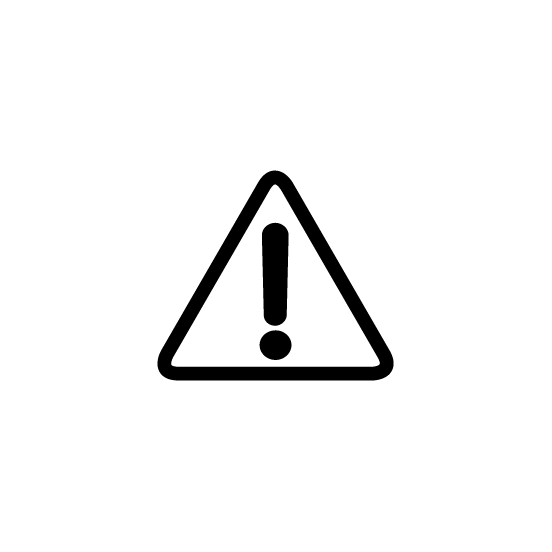 Ensure that all the packaging as well as any paper decorations and labels are removed from the candle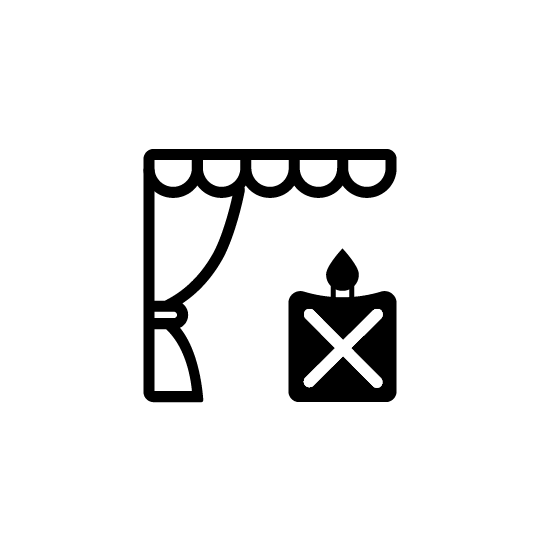 Ensure that the candle is far from flammable objects and materials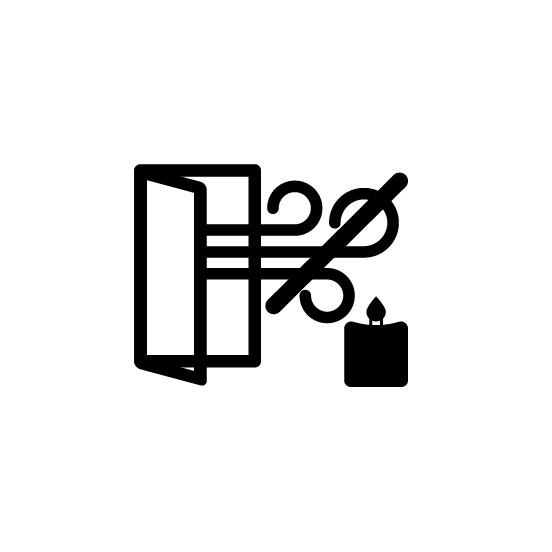 Do not burn the candle in drafty environments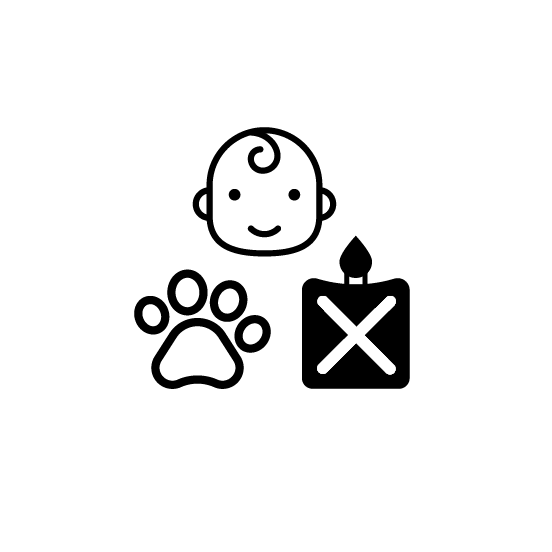 Keep burning candles out of reach of pets and children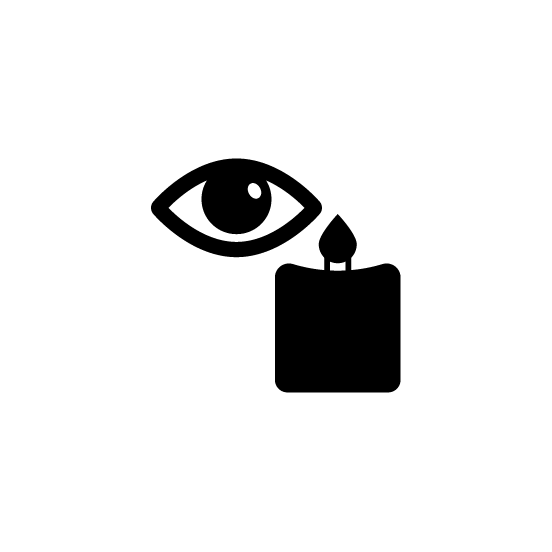 Never leave a burning candle unattended. Always extinguish it before leaving the room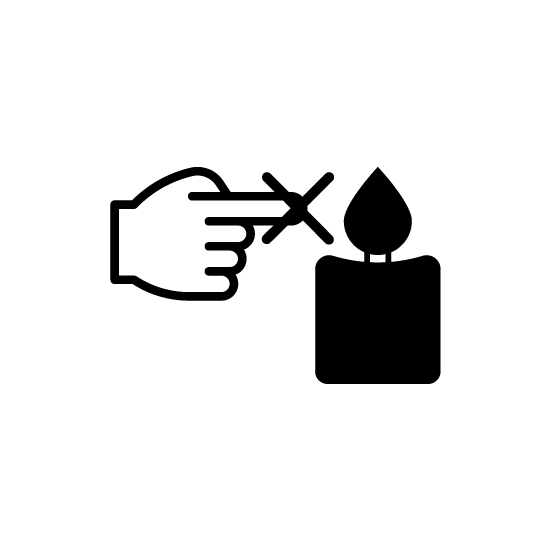 Do not touch a burning candle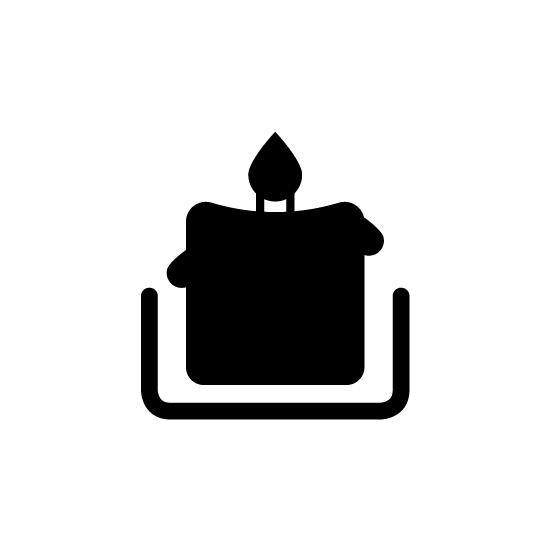 Rune candles is like old pillar candles, so there is no jar. Please put the candles into candle holder or small bowl as the melted wax may liquify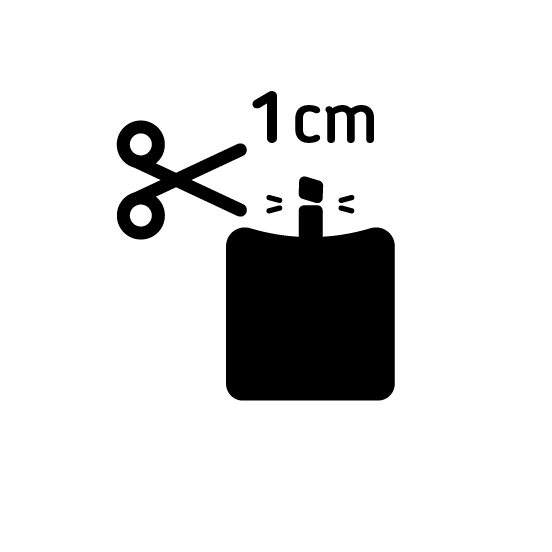 Trim wick to about 1 cm before lighting
The magic of home parfum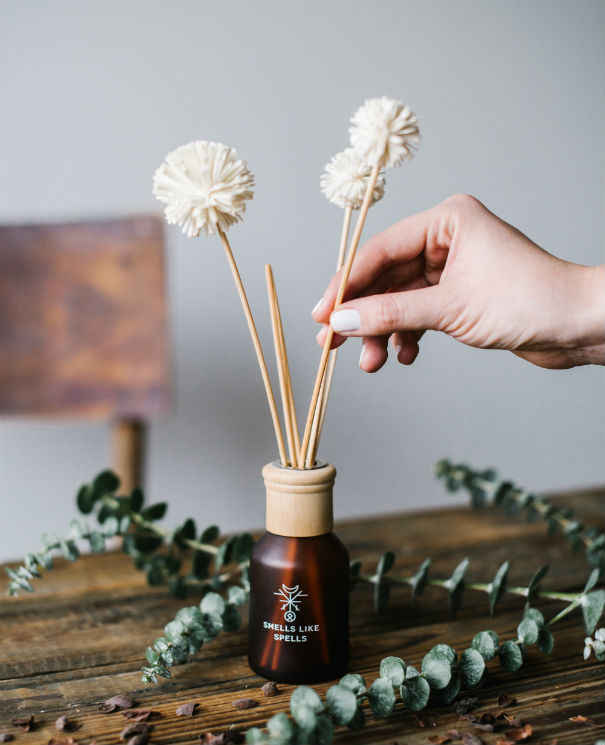 The magic of home parfum
Along with the home parfum, you will find rattan sticks with sola wood flowers in the box of home parfum. The parfum will go up the sticks as in the stems of flowers. These sola wood flowers will increase the surface that will spread the home parfum aroma at your home. The home parfum will evaporate for approximately 3-5 months. The spreading time of a home parfum can vary slightly, as it directly depends on room temperature, humidity, and other environmental changes. To feel the fresh fragrance again and again, be sure to flip the sticks regularly.
The art of incensing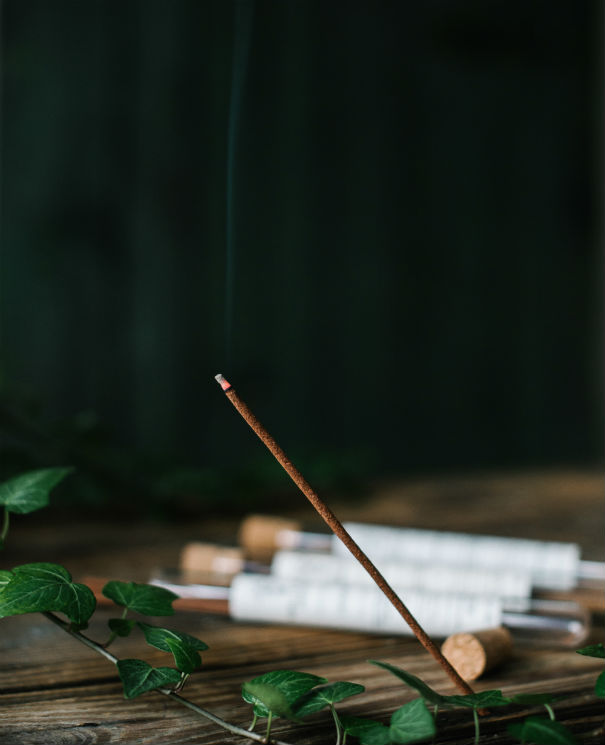 The art of incensing
Our incense has no wooden stick, so we recommend to fill a small jar with a non-combustible material (such as salt or sand) that you can put in the incense stick, and when it burns, you will easily clean your incense holder you made by yourself. Package contains 5 sticks. Each stick burns approx. 30 – 40 minutes. The burning duration might differ depending on temperature, humidity and changes in the atmosphere. For a medium room, we recommend that you burn one-third part of one stick.