Scented candle BRAGI
in stock
This handcrafted scented candle are devoted to Bragi – the god of inspiration and creativity. We believe that a simple meditation/affirmation ritual (its description is included with the scented candle) and Bragi's help and inspiration might help to:
Reveal creative powers;
Develop intuition, hear your inner voice;
Awaken talents and skills;
Inspire artists and creators.
In Norse mythology Bragi, the god of eloquence and poetry, inspired people to create poetry by giving them a drink of mead of poetry, made from the blood of Kvasir, the god of inspiration.
in stock
Add to Wishlist
Main fragrance notes



Description
The magic fragrance of this candle is based on old customs, traditions and the belief that every plant or aroma has its own magical purpose. It is like a witch recipe, where each plant and its aroma have a very important aromatherapic and magic function. The main notes supplement each other with aromatherapic properties and create a high-end fragrance pyramid where each scent has its place in harmony with other aromas.
Hemp: the aromatic part of the incense stick is made of hemp stem, leaves and hemp leaf oil. The scent is rich, piercing, and exotic. This incense has a soothing and relaxing effect, it helps to overcome the feeling of restraint, negativity, and stimulates creativity and fantasy. In medicine hemp oil is considered an antidepressant, it also used to be applied as anti-inflammatory measure. Since ancient times hemp seeds have symbolized harvest and abundance.
Sandalwood: its aroma harmonizes and calms, helps to reduce stress and turmoil, is a perfect mood booster for people suffering from depression, fears, and everyday problems, helps in cases of nervous breakdown or anxiety. Eastern cultures believe that this aroma is particularly attractive to various deities, thus sandalwood incense is often used during meditation, sandalwood is used to build temples and sculptures of gods and prophets.
Opium: the scent is cold, resinous, acidic and bitter, energizes and raises alertness. It awakens consciousness, induces conscious dreaming, creates a connection with one's ow subconsciousness, evokes and pulls up the most secret thoughts, helps to understand deep problems by revealing them, helps to analyze causes and effects of various events and situations.
Together with this soy wax candle you will get:
A detailed description of the candle's purpose; a description of the aromatherapic effect of different scents; a simple meditation/affirmation ritual that may help to reveal creative powers, inspire for new challenges and plans, develop intuition, awaken talents, inspire artists and creators.
Additional information

| | |
| --- | --- |
| Weight | 0,2 kg |
| Dimensions | 7,5 × 7,5 × 10 cm |
| | |
| --- | --- |
| Wick | Wooden wick which crackles as it burns. It is important to trim a wooden wick. The ash can be easily broken off and all the debris should be removed from the jar. Then the flame will come right back to life. |
| | |
| --- | --- |
| Wax | We pour our candles exlusively from natural soy wax that does not emit toxic chemical compounds when burning; burns three times as long as ordinary candles; does not leave any stains, the spills are easy to clean;does not get hot, as it burns in lower temperature than paraffin, therefore the aroma of the candle emanates slowly and unchanged; certified by OU Kosher agency as kosher.We never use any other natural waxes (e.g. palm wax), because we want to create a truly nature-friendly product that would help to preserve natural resources and would not harm the user in any way. |
| | |
| --- | --- |
| Burning time | Estimated candle burning time 50 hours. All our scented candles are hand crafted, each of them is unique, therefore their weight and burning duration may differ. |
| | |
| --- | --- |
| Candle jar | In order to join the fight for preserving a cleaner world, for our scented candles we use containers made by cutting of the top part of used glass bottles. By thoroughly polishing edges, placing our logo and fitting a wooden lid we bring thee glass containers back to life, where they may be reused for numerous times. We sincerely believe that we are doing at least a little for preserving a cleaner world. |
| | |
| --- | --- |
| Warning | May cause long lasting harmful effects to aquatic life. Keep out of reach of children. Avoid release to the environment. Dispose of the container in accordance with national regulations. |
The art of using

How to burn the wooden wick

It is important to trim a wooden wick
1. Light the candle with a match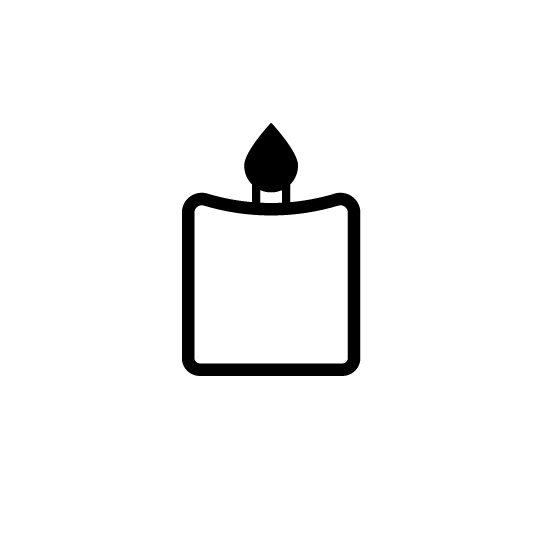 2. Wooden wick crackles as it burns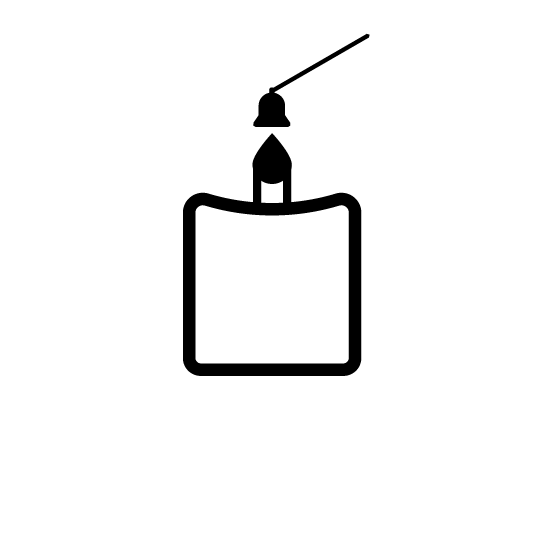 3. Extinguish the candle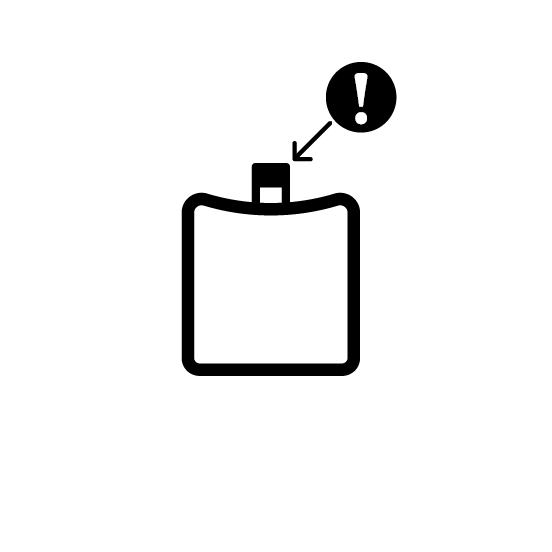 4. The ash can be easily broken off and all the debris should be removed from the jar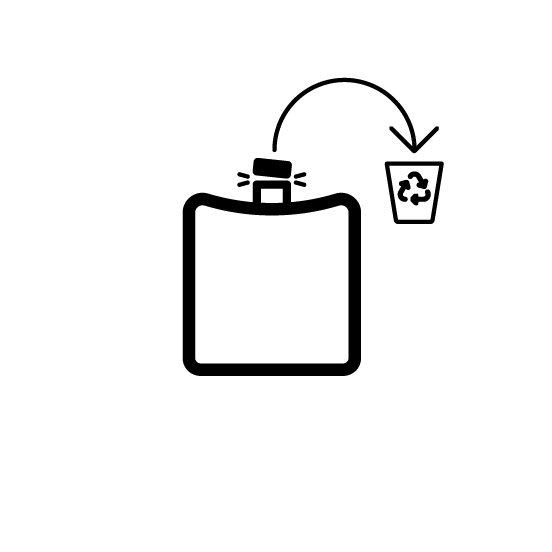 5. The ash can be easily broken off and all the debris should be removed from the jar when the wax cool down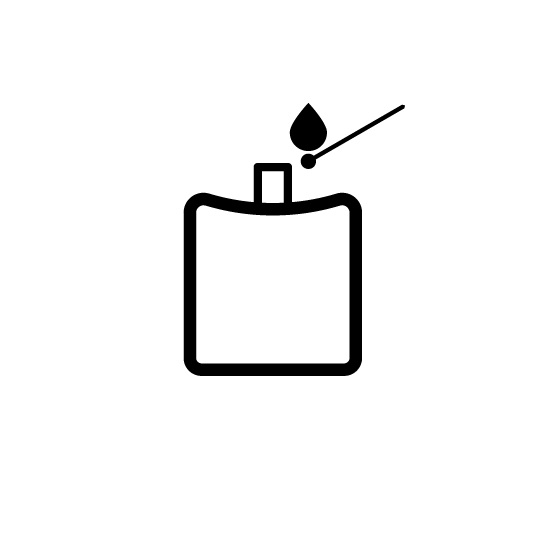 6. Then the flame will come right back to life
Enjoy the candle burning safely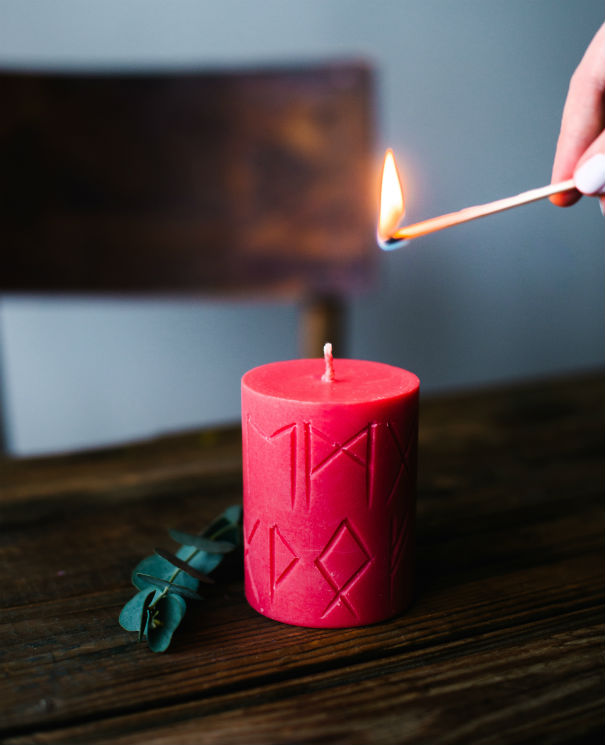 Enjoy the candle burning safely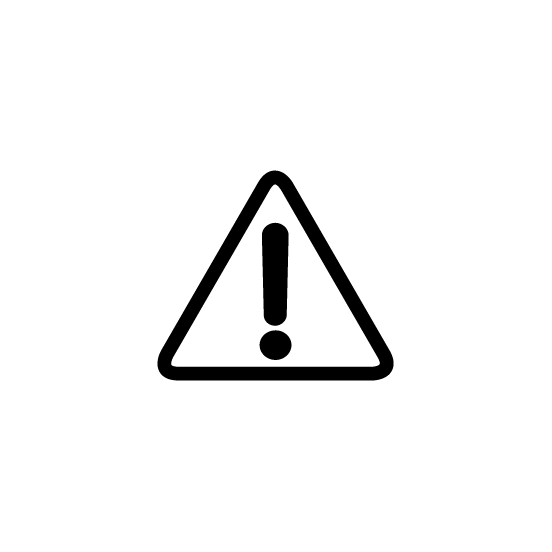 Ensure that all the packaging as well as any paper decorations and labels are removed from the candle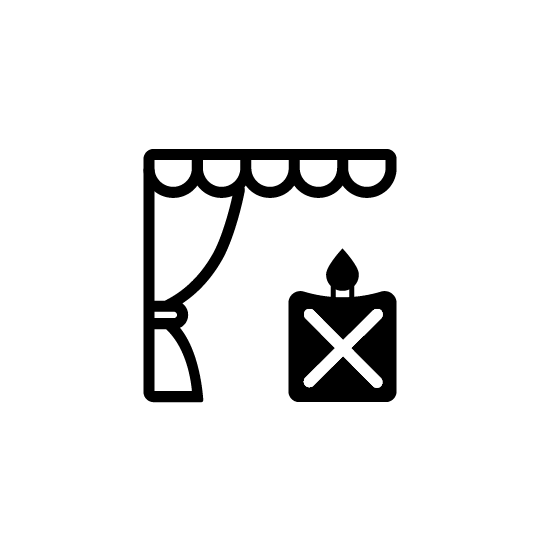 Ensure that the candle is far from flammable objects and materials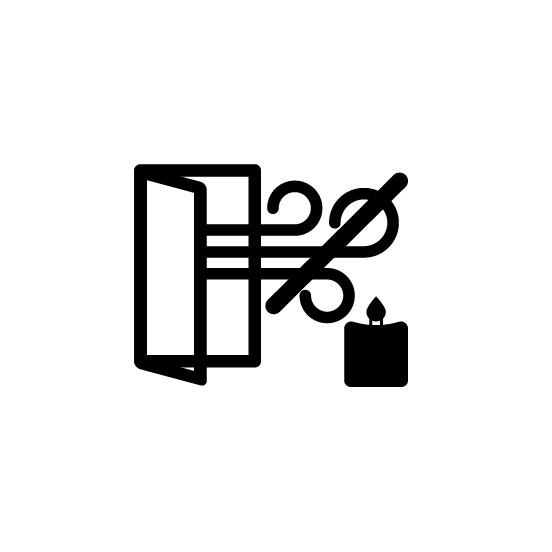 Do not burn the candle in drafty environments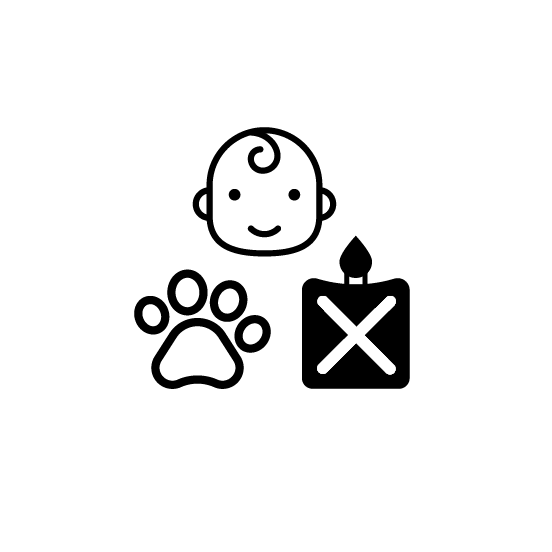 Keep burning candles out of reach of pets and children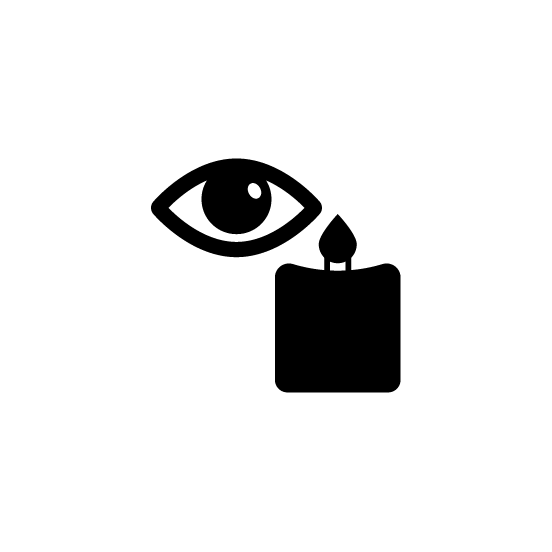 Never leave a burning candle unattended. Always extinguish it before leaving the room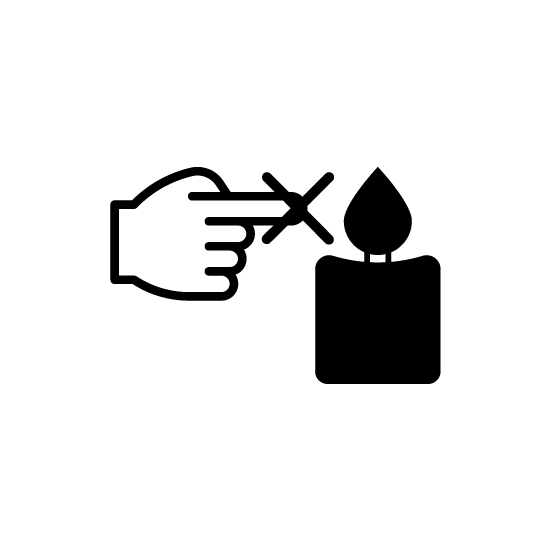 Do not touch a burning candle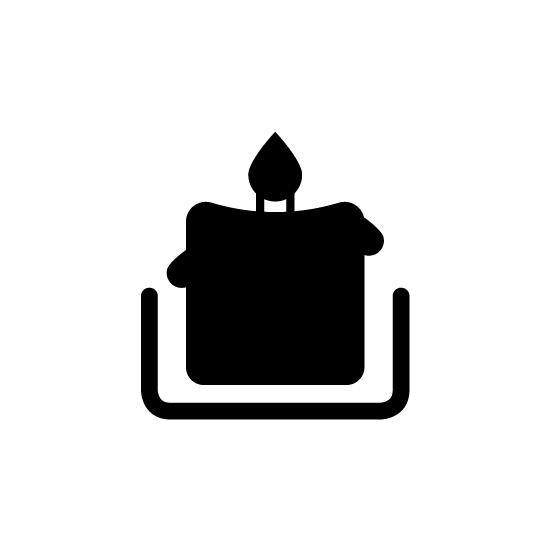 Rune candles is like old pillar candles, so there is no jar. Please put the candles into candle holder or small bowl as the melted wax may liquify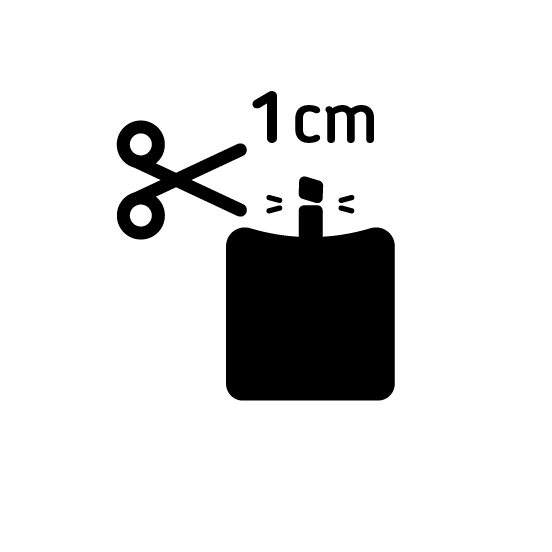 Trim wick to about 1 cm before lighting
The magic of home parfum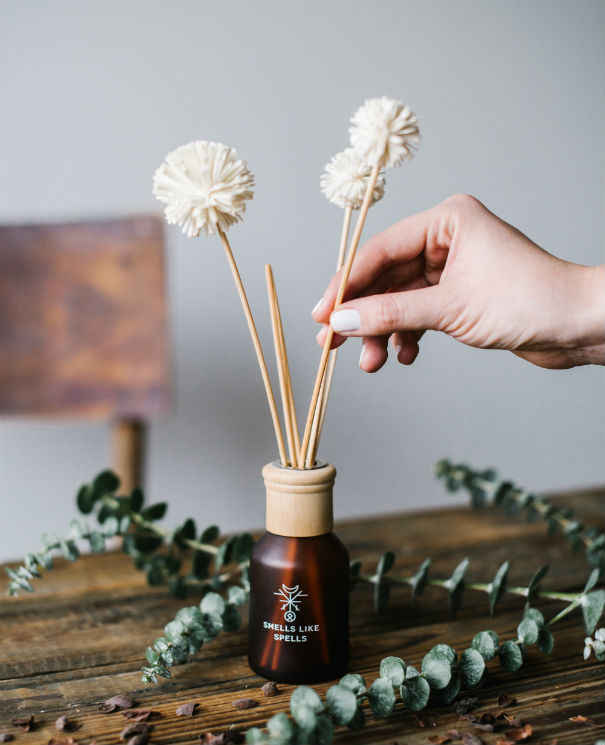 The magic of home parfum
Along with the home parfum, you will find rattan sticks with sola wood flowers in the box of home parfum. The parfum will go up the sticks as in the stems of flowers. These sola wood flowers will increase the surface that will spread the home parfum aroma at your home. The home parfum will evaporate for approximately 3-5 months. The spreading time of a home parfum can vary slightly, as it directly depends on room temperature, humidity, and other environmental changes. To feel the fresh fragrance again and again, be sure to flip the sticks regularly.
The art of incensing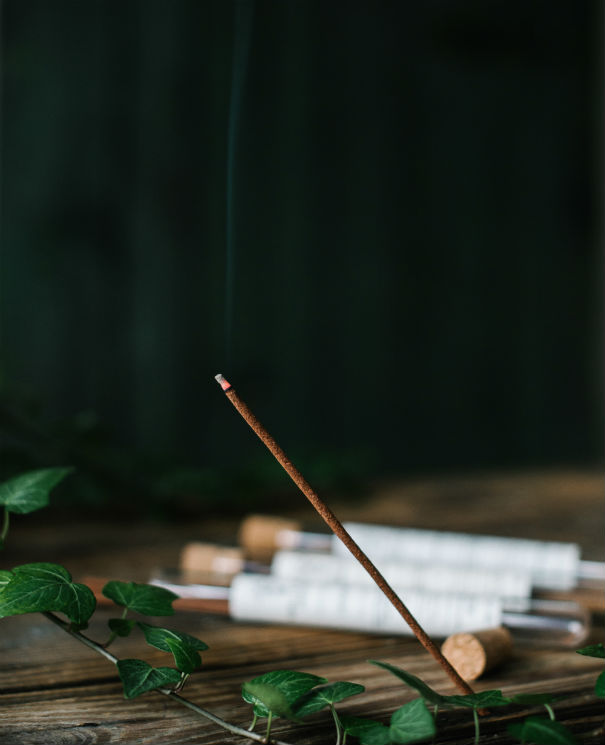 The art of incensing
Our incense has no wooden stick, so we recommend to fill a small jar with a non-combustible material (such as salt or sand) that you can put in the incense stick, and when it burns, you will easily clean your incense holder you made by yourself. Package contains 5 sticks. Each stick burns approx. 30 – 40 minutes. The burning duration might differ depending on temperature, humidity and changes in the atmosphere. For a medium room, we recommend that you burn one-third part of one stick.