Scented candle Northern America Incantations (S)
We created this collection of scented candles inspired by incantation texts from different parts of the world. Having collected a large collection of texts, we entrusted their interpretation to probably the most famous Lithuanian silkscreen artist M. P. Vilutis.
"The hand must be a perfect instrument, automatically recreating an image that comes from the subconscious to the conscious mind. Only then is creativity a spiritual activity and not some handicraft. <…> An artist is a slave to his own artistic nature, to his ability to accumulate images that come from somewhere. He is pregnant with these images. <…> Should we try to explain incantations? No. Incantations are a mystery by itself."
Incantation texts interpretated by M.P. Vilutis are like a unstoppable kaleidoscope of magical symbols adorning the handmade porcelain jars, each of which is marked with a unique authenticity number, which contains number of art piece, quantity of prints in an edition and number of the edition.
N.B. Incantations collection candles will be poured specially for you, so the crafting time for this collection will take up to 5-10 working days.
Add to Wishlist
Main fragrance notes


Description
The word incantations come from the Latin incantare, which means "to consecrate with spells, to charm, to bewitch, to ensorcel", forms the basis of the word "enchant", with deep linguistic roots going back to the Proto-Indo-European. An incantation is a magical formula intended to attract magic powers into our life. The formula can be spoken, sung or chanted. Words of incantation are often spoken with inflection and emphasis on the words being said. The tone and rhyme of how the words are spoken and the placement of words used in the formula may differ depending on the desired outcome of the magical effect.
Every candle detail is connected with the four main elements: candle wax – Earth, melted candle wax – Water, candle fragrance – Air and obviously Fire. That's why every enchantment, magic ritual or spell is accompanied by candlelight. It is believed that the proper choice of color, fragrance, or magical symbols, incantations texts could attract additional magical powers into our daily routine. The magic fragrance of this candle is based on old customs, traditions and the belief that every plant or aroma has its own magical purpose. It is like a witch recipe, where each plant and its aroma have a very important aromatherapic and magic function. The main notes supplement each other with aromatherapic properties and create a high-end fragrance pyramid where each scent has its place in harmony with other aromas.
Bergamot: one of the most effective essential oils for fighting undesirable spiritual and psychological conditions. This essential oil is often attributed the qualities of mood booster, while at the same time it helps to relax. Bergamot essential oil calms, revitalizes, helps to fight fatigue and stress. A bride's bouquet, perfumed with this essential oil, will ensure the success of the future marriage.
Hibiscus: the aroma of hibiscus has been used in magic rituals mostly for love spells and for creating recipes that awaken desire. However, not everyone knows that hibiscus can also help reveal the gift of clairvoyance and premonitory dreams, as well as open paths towards knowing one's inner-self. The fragrance of hibiscus stimulates the processes of the subconscious.
Patchouli: since ancient times this oil has been considered a source of sensuality that arouses joy and openness to eroticism. Patchouli essential oil intensifies sensuality, helps to heal from frigidity. It also creates an atmosphere of peacefulness, tranquility and love, helps to stimulate potency and erogenous zones by enriching the partners' erotic contact with new colors. Since ancient times patchouli has been believed to attract wealth.
Cedar: its fragrance has a soothing, invigorating and rejuvenating effect, gives a sense of comfort, therefore it is recommended for sufferers of irrational fears, aggression, hysteria, and anger. Cedar boosts leadership, helps to have faith in oneself, one's strengths and abilities.
Frankincense: the plant was named after the French word "franc", meaning "luxurious". Frankincense has long been used for producing incense. Frankincense (Boswellia) incense was one of the presents of the Three Kings to baby Jesus. In Ancient Greece frankincense resin was burned on altars and in temples, because it slows down and deepens breathing, which helps to calm down and immerse in prayer and meditation. The smell of frankincense calms and soothes, it is used during meditations even today.
Ambergris: solid, flammable, waxy substance, produced in the digestive system of sperm whales and often called "floating gold". Usually it is found floating in the water or washed on shore in tropical countries, and is highly valued by the perfume industry where it is used for producing expensive perfume. When kept in a hermetic container, ambergris gives off a strong scent of musk, which is highly valued by perfumers all around the world and which has been used as an aphrodisiac since ancient times. The smell of ambergris is characterized by unique invigorating evening musk aroma with oriental notes.
White musk: musk is a classical aromatic substance of animal origin, used in perfume-making and extracted from male glands of certain animals (most often musk deers). Since in nature animals use musk as a pheromone to attract the attention of the opposite sex, this aromatic substance has a similar effect on humans as well. White musk is a synthetic substance used in perfumery as an alternative to the red musk of animal origin in order to preserve nature and animal population. The aroma of white musk brings in vitality and energy. It is believed to be a potent aphrodisiac that stimulates senses, arouses and opens the most secret desires and the depths of soul.
Liquorice: for several thousand years the practitioners of Chinese medicine used them to treat many diseases from ulcer and constipation to nausea. In pharaoh tombs among other riches scientists discovered remnants of liquorice root. This plant was particularly valued and appreciated. Since ancient times liquorice has also been included in incense for its aroma that positively affects youth, sexuality, charm, and physical health.
Warning: Harmful to aquatic life with long lasting effect. Keep out of reach of children. Avoid release to the environment. Dispose of the container in accordance with national regulations.
Ingredients: Longifolene, Boisvelone.
Additional information

| | |
| --- | --- |
| Weight | 3,2 kg |
| Dimensions | 13 × 13 × 24 cm |
| | |
| --- | --- |
| Authenticity certificate | The Certificate of Authenticity for every candle certifies that the porcelain candle jar with cover (decal and gilded details on it) is an original artwork by the artist M.P. Vilutis available exclusively through Smells Like Spells and authorized Smells Like Spells dealers. All copyright and reproduction rights are reserved by UAB Magijos kvapas (Smells Like Spells). This Certificate of Authenticity and candle jar with cover (decal and gilded details on it) are each certified through the Authenticity number: number of the jar / quantity of prints in an edition / number of the edition. |
| | |
| --- | --- |
| Wick | 3 cotton and linen wicks. |
| | |
| --- | --- |
| Wax | We pour our candles exlusively from natural soy wax that does not emit toxic chemical compounds when burning; burns three times as long as ordinary candles; does not leave any stains, the spills are easy to clean; does not get hot, as it burns in lower temperature than paraffin, therefore the aroma of the candle emanates slowly and unchanged; we never use any other natural waxes (e.g. palm wax), because we want to create a truly nature-friendly product that would help to preserve natural resources and would not harm the user in any way. |
| | |
| --- | --- |
| Burning time | Estimated candle burning time 300 hours. All our scented candles are hand crafted, each of them is unique, therefore their weight and burning duration may differ. During the making of the candle, soy wax is melted in very low temperature, and then, as the wax starts cooling down, the mixture of essential and aromatic oils is added, thus keeping the unique aroma unchanged. Our candles is made in many stages: when the first layer of wax cools down completely, comes the next layer. This allows to avoid air bubbles in the candle, its surface becomes ideally smooth, and the candle's burning duration becomes even longer. |
| | |
| --- | --- |
| Candle jar | Decal on porcelain with gilded details. The candle is poured into a handcrafted porcelain container. Each container is unique, no two are the same. After burning the candle, wipe the jar with hot water so that you can reset it for a new life and use it at your home. Our candle jars are made of food-grade porcelain. Each of containers is marked with a unique authenticity number, which contains number of the jar / quantity of prints in an edition / number of the edition. |
| | |
| --- | --- |
| Dust bag | Textile suede dust bag included. |
| | |
| --- | --- |
| Contains | Soy wax (Hydrogenated Soybean Oil), essential and fragrance oils (Longifolene, Boisvelone), may produce an allergic rection. Keep out of reach of children. Avoid release to the environment. Harmful to aquatic life with long lasting effect. Dispose of the container in accordance with national regulations. |
The art of using

How to burn the wooden wick

It is important to trim a wooden wick
1. Light the candle with a match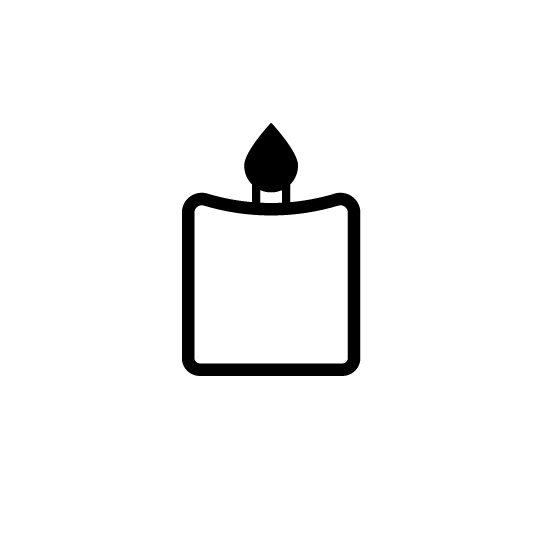 2. Wooden wick crackles as it burns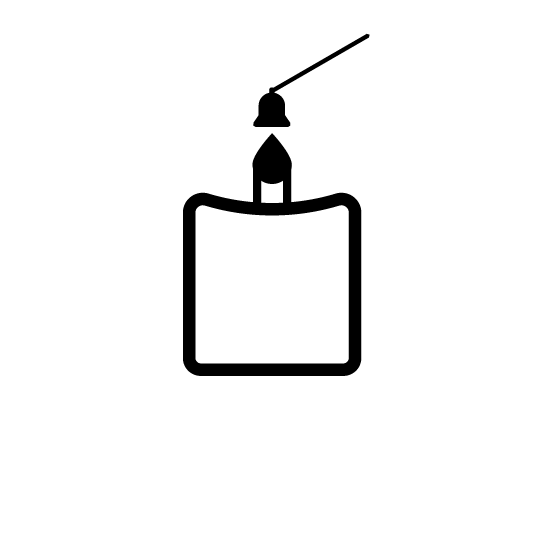 3. Extinguish the candle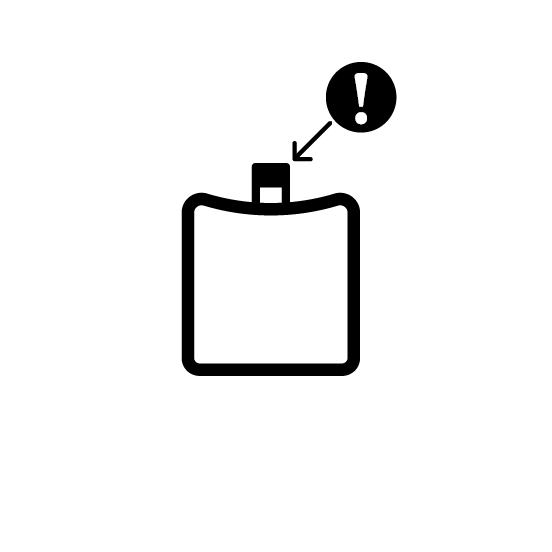 4. The ash can be easily broken off and all the debris should be removed from the jar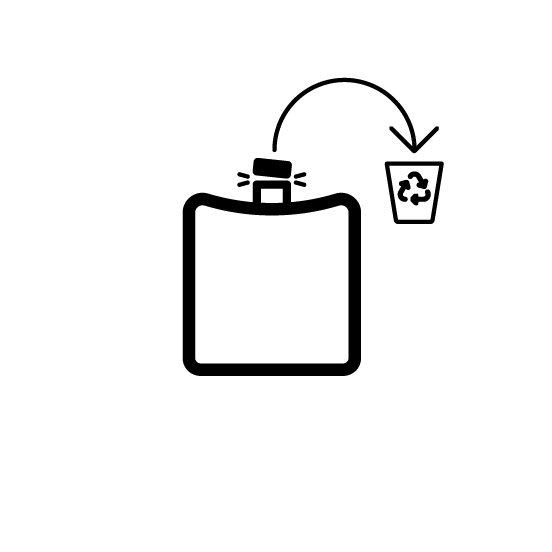 5. The ash can be easily broken off and all the debris should be removed from the jar when the wax cool down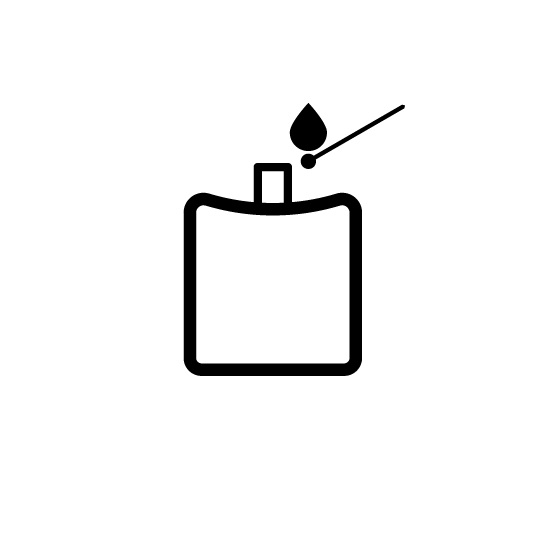 6. Then the flame will come right back to life
Enjoy the candle burning safely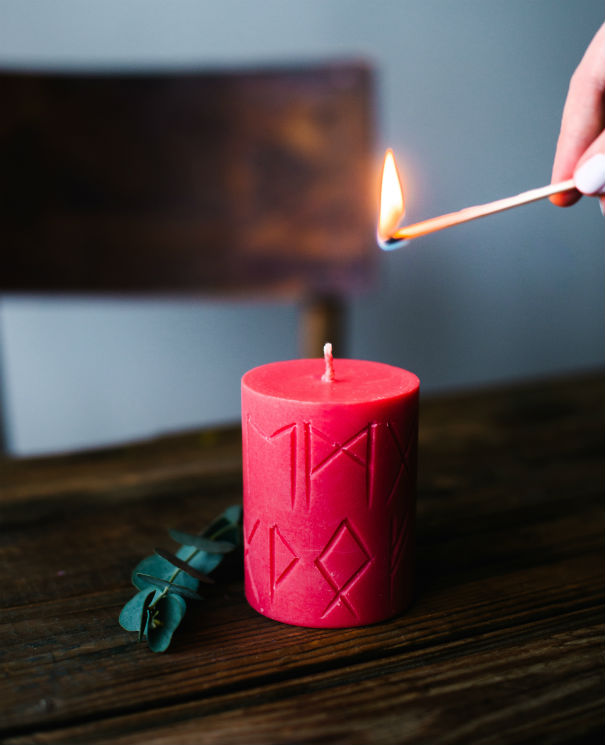 Enjoy the candle burning safely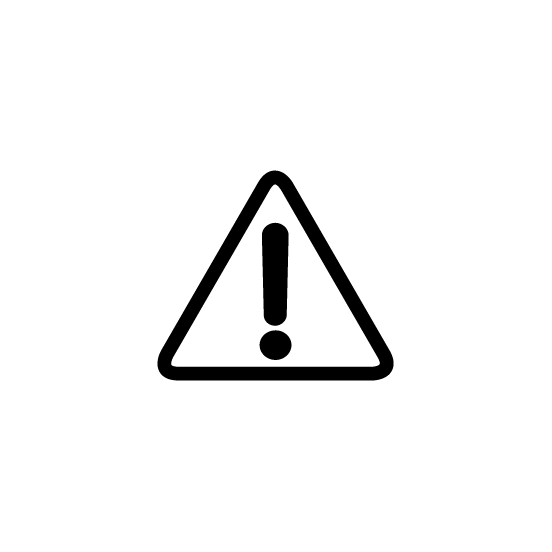 Ensure that all the packaging as well as any paper decorations and labels are removed from the candle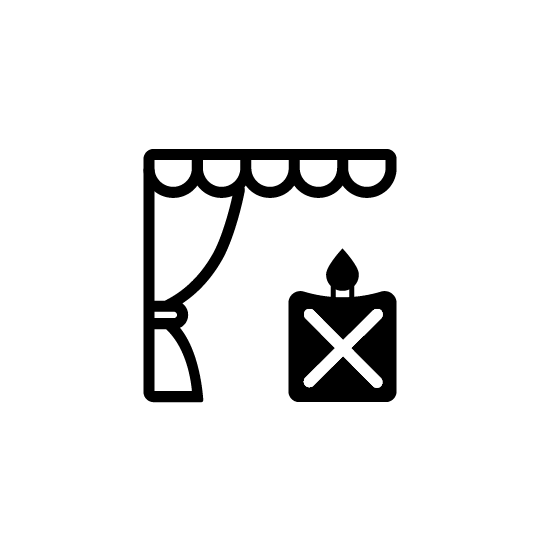 Ensure that the candle is far from flammable objects and materials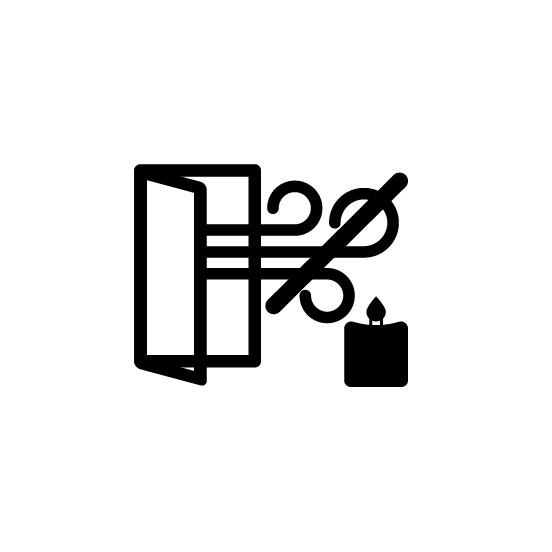 Do not burn the candle in drafty environments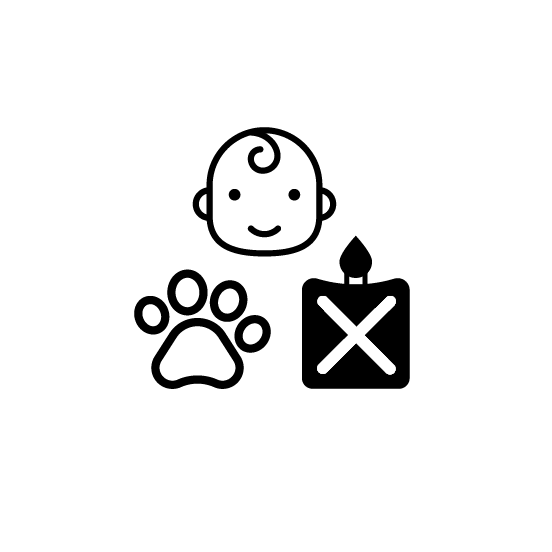 Keep burning candles out of reach of pets and children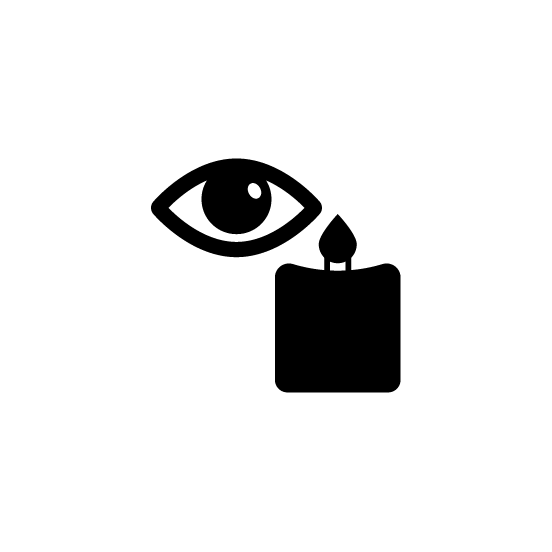 Never leave a burning candle unattended. Always extinguish it before leaving the room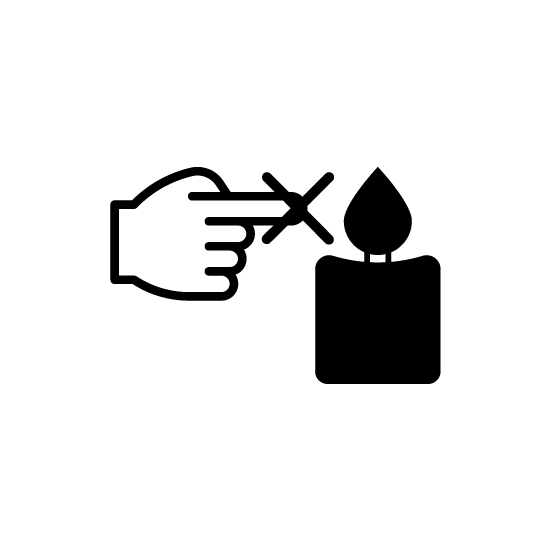 Do not touch a burning candle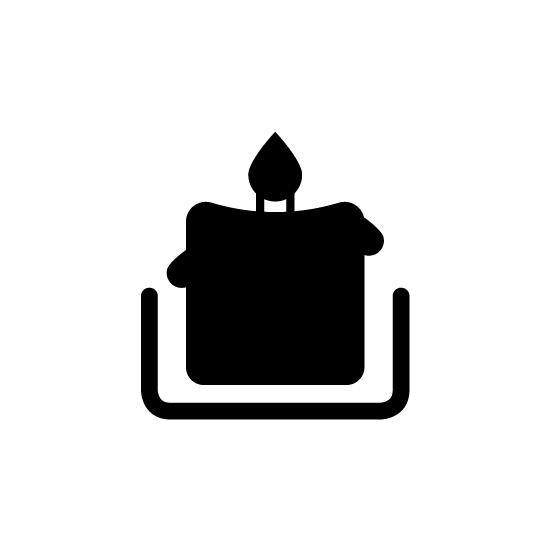 Rune candles is like old pillar candles, so there is no jar. Please put the candles into candle holder or small bowl as the melted wax may liquify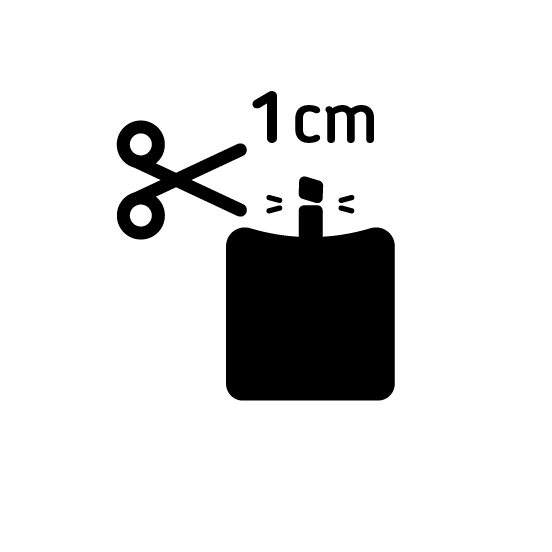 Trim wick to about 1 cm before lighting
The magic of home parfum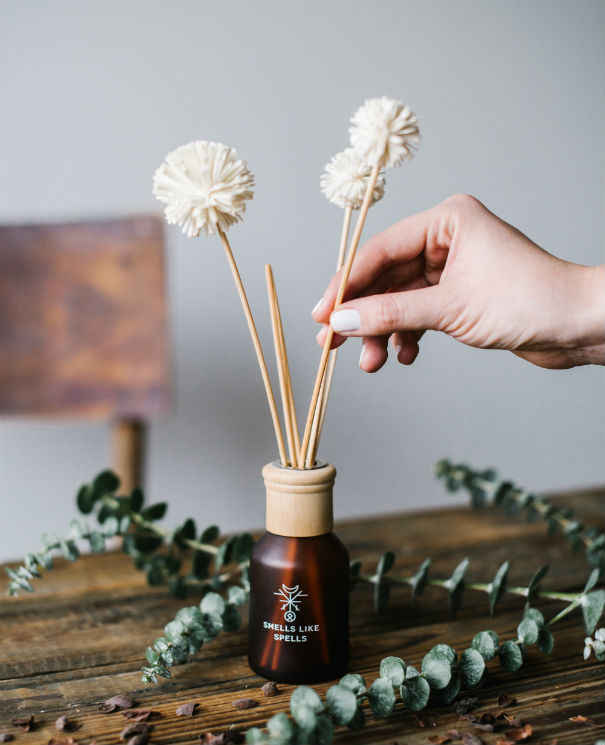 The magic of home parfum
Along with the home parfum, you will find rattan sticks with sola wood flowers in the box of home parfum. The parfum will go up the sticks as in the stems of flowers. These sola wood flowers will increase the surface that will spread the home parfum aroma at your home. The home parfum will evaporate for approximately 3-5 months. The spreading time of a home parfum can vary slightly, as it directly depends on room temperature, humidity, and other environmental changes. To feel the fresh fragrance again and again, be sure to flip the sticks regularly.
The art of incensing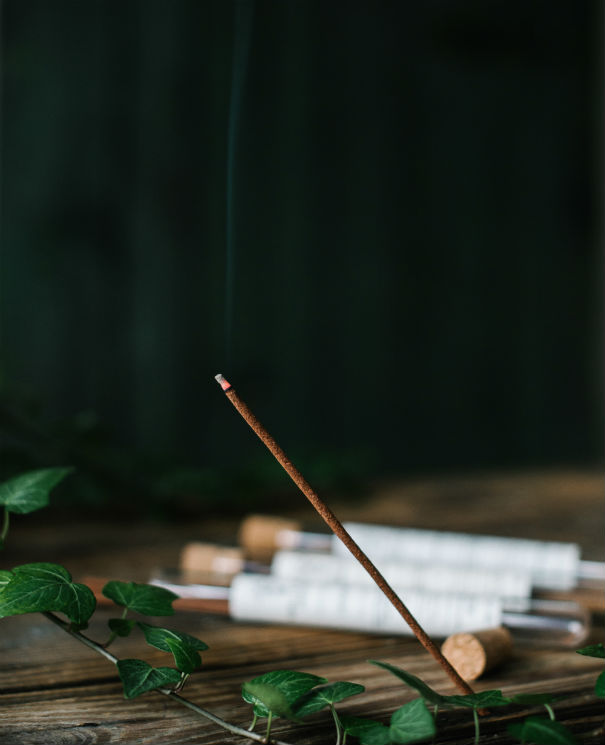 The art of incensing
Our incense has no wooden stick, so we recommend to fill a small jar with a non-combustible material (such as salt or sand) that you can put in the incense stick, and when it burns, you will easily clean your incense holder you made by yourself. Package contains 5 sticks. Each stick burns approx. 30 – 40 minutes. The burning duration might differ depending on temperature, humidity and changes in the atmosphere. For a medium room, we recommend that you burn one-third part of one stick.