Perfumed home spray MIMIR
in stock
We crafted this perfumed home spray for those of you who are constantly in a hurry, on the run, trying to reach something that sometimes might be unreachable. We believe that the magical fragrance of this perfumed home spray and a simple meditation/affirmation ritual might help to:
Keep clean thoughts and mind;
Find a solution in difficult situations, enlighten the mind;
Develop intuition, hear your inner voice;
Reach harmony with yourself and the world.
In Norse mythology Mímir was the guardian of the wisdom well. He was famous for his knowledge and insights. Even the chief god Odin desired to drink from Mímir's well, therefore he traveled to the land of giants to gain powers of knowledge.
The unique formula of this perfumed home spray was created in accordance with all the major perfumery canons. At first the fragrance pyramid will reveal head notes of basil, fig, lavender and mint,  rich and intense notes of lily of the valley, pine and water lily followed by luxurious notes of labdanum, opium, sandalwood and vetiver our little formula secrets. The aroma at home will be changing over time.  By just one additional fresh spray you will be able to relive the aroma journey from the first to the very last scent.
in stock
Add to Wishlist
Main fragrance notes


Description
The magic fragrance recipe of this perfumed home spray is based on old customs, traditions and the belief that every plant or aroma has its own magical purpose. It is like a witch recipe, where each plant and its aroma have a very important aromatherapic and magic function. The main notes supplement each other with aromatherapic properties and create a high-end fragrance pyramid where each scent has its place in harmony with other aromas.
Basil: in ancient times it was considered a plant of kings, so only members of the noble family could collect basil. In magic, basil is used in various rituals to attract love, money. It was believed that basil could inspire a man to success, encourage him to achieve his goals. Basil is associated with Mars and Mercury, accumulates their energies and can therefore inspire new challenges and creativity. It is also believed that basil can help to attract wealth.
Fig: fig trees are one of the earliest cultivated plants. Maybe even the earliest. The Bible tells of Adam and Eve, who, after eating the forbidden fruit, felt ashamed and covered their nakedness with fig leaves. Since then, figs have been considered a link between conscious and subconscious, a certain intermediary between the conscious and subconscious worlds. The aroma of figs is believed to boost the powers of clairvoyance and ability to listen to oneself. In the magic practices the fragrance of figs is related to conscious dreaming, intuition and premonition.
Lavender: ancient Greeks and Romans highly valued lavender for its aromatic and cleansing properties, and used it to prepare soothing baths. In order to protect themselves from infections and epidemic diseases patricians used lavender oil and incense. In folk medicine lavender oil tinctures were used to treat migraine, neurasthenia, rheumatism, as well as diseases of heart, blood vessels and kidneys. For many centuries lavenders were used as a remedy against muscle and tooth aches. Lavenders were also a common laundry freshener. Lavender essential oil has a calming and soothing effect, relaxes muscles, removes aches and is one of the most effective anti-inflammatory oils. Lavenders also have a positive effect on blood circulation, boost immunity and particularly well treat skin problems. The energy of the essential oil helps to know and understand oneself, restores strength and is suitable for meditations. It ensures thorough energetic relaxation, also reduces aggression, helps to avoid envy and jealousy.
Mint: this fragrance helps to reduce neurological anxiety, restores strength, relieves spasms of head blood vessels. It is also a good remedy from dizziness, headache, helps to ease apathy, migraine, neurological stress, toothache, as well as cleanses the air and freshens breath. Spearmint has a positive effect on humans' biological energy: it improves mutual understanding between people and removes neurological tension. The aroma of spearmint stimulates body and soul, and increases concentration. It is also a wonderful freshener and mood booster.
Lily of the valley: in ritual magic, lily of the valley was used for inducing consciousness, calmness, positivity, as well as for driving away depressive thoughts and attracting luck. Although lily of the valley is an extremely poisonous and potentially even deadly plant, since ancient times it was believed to have been favored by fairies and elves and symbolized innocence and spiritual purity, spiritual renewal and rebirth.
Pine: the aroma of pine might be useful in reducing mental, physical and sexual frustration, helps to purify the air. It has a positive effect on the nervous system, eases symptoms of neuralgia and stress, improves mental activity. The aroma of pine boosts self confidence and the ability to make right decisions.
Water lily: The Latin name of the water lilies family, Nymphaeaceae is derived from the name of the Greek nymphs living in lakes, rivers and streams, therefore water lilies contain a lot of water and moon energy. Water lilies symbolize tranquility, purity, spiritual glow and modesty. Their aroma helps to fight earthly lusts and soothes the soul. During magic rituals the aroma of water lilies enhances imagination and the ability to visualize your goals.
Labdanum:  it is used for magical or spiritual practices involving protection, money, and respect. Labdanum has long been valued for its musky, sensual scent. In ancient times, labdanum was collected by combing the beards and thighs of goats and sheep that grazed in labdanum bushes, and many of the false beards worn by the Egyptian pharaohs in ancient times were made precisely from the hair of goats that smelled of the magical and royal aroma of labdanum. Some Bible scholars believe that mysterious labdanum was one of the most important components of sacred incense.
Opium: the scent is cold, resinous, acidic and bitter, energizes and raises alertness. It awakens consciousness, induces conscious dreaming, creates a connection with one's ow subconsciousness, evokes and pulls up the most secret thoughts, helps to understand deep problems by revealing them, helps to analyze causes and effects of various events and situations.
Sandalwood: its aroma harmonizes and calms, helps to reduce stress and turmoil, is a perfect mood booster for people suffering from depression, fears, and everyday problems, helps in cases of nervous breakdown or anxiety. Eastern cultures believe that this aroma is particularly attractive to various deities, thus sandalwood incense is often used during meditation, sandalwood is used to build temples and sculptures of gods and prophets.
Vetiver: nourishing and cooling vetiver oil relaxes the heated and overactive mind and encourages, strengthens and inspires every personality. For both those who are exhausted from excessive intellectual activity and those who have lost touch with the body, vetivers return a sense of healthy self and reduce the separation between matter and spirit. The aroma of vetiver helps to focus and concentrate extremely quickly. Vetiver oil is also considered a good remedy for unexpected outbursts of anger.
Together with this handcrafted perfumed home spray you will get:
A detailed description of the perfumed home spray purpose, a description of the aromatherapic effect of different scents. A simple magical meditation/affirmation ritual and tips for home spray use so that may help you to understand causes and effects of various events and to view situations, people and circumstances from a new angle. This home spray will help to find a solution in difficult situations, enlighten the mind, develop intuition, hear your inner voice and reach harmony with yourself and the world.
Additional information

| | |
| --- | --- |
| Weight | 0,45 kg |
| Dimensions | 7 × 7 × 20 cm |
| | |
| --- | --- |
| Magical recipe | We use essential oils, natural resins and fragrance oils to create a home parfum that we mix with a special diffuse base. For perfumed home sprays we use only pure food grade alcohol, so you will not feel any specific smells of denaturated acohol which is usually used in home perfumes or sprays. The magical recipe of the fragrance will be quickly released, and you can enjoy all the notes of the aroma pyramid much longer. There are up to 20% of perfume essences in the home perfum mix, so we proudly call it home parfum. |
| | |
| --- | --- |
| Warning | DANGER. Highly flammable liquid and vapour. Causes serious eye irritation. May cause an allergic skin reaction. Toxic to aquatic life with long lasting effects. Keep out of reach of children. Keep away from open flames and other ignition sources. IF IN EYES: Rinse cautiously with water for several minutes. Remove contact lenses, if present and easy to do. Continue rinsing. IF ON SKIN: Wash with plenty of water. Avoid release to the environment. Dispose of the container in accordance with national regulations. Stains may remain on surfaces or fabrics. |
| | |
| --- | --- |
| Ingredients | Alcohol, Parfum, Mentha arvensis (Mint) oil, Aqua, Lavandula angustifolia (Lavender) oil, Cistus ladanifer (Labdanum) oil, Boisvelone, Linalool, Benzyl Salicylate, Linalyl Acetate, Ethyl Linalool, Citronellol, Vertenex, Eugenol, Geraniol, Nerol, delta-Damascone. |
| | |
| --- | --- |
| | *Found in natural essential oils. |
More magic

The art of using

How to burn the wooden wick

It is important to trim a wooden wick
1. Light the candle with a match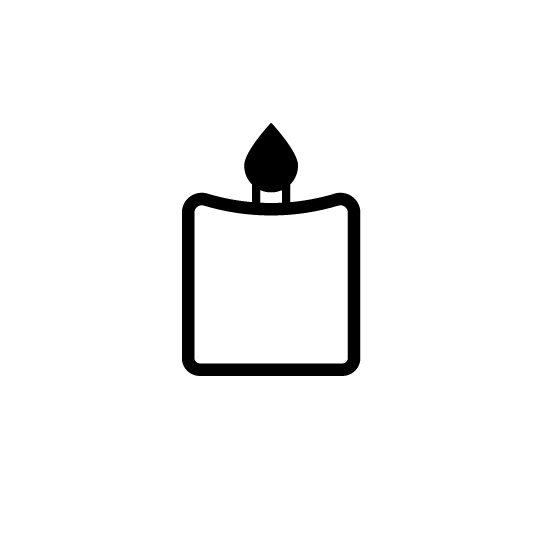 2. Wooden wick crackles as it burns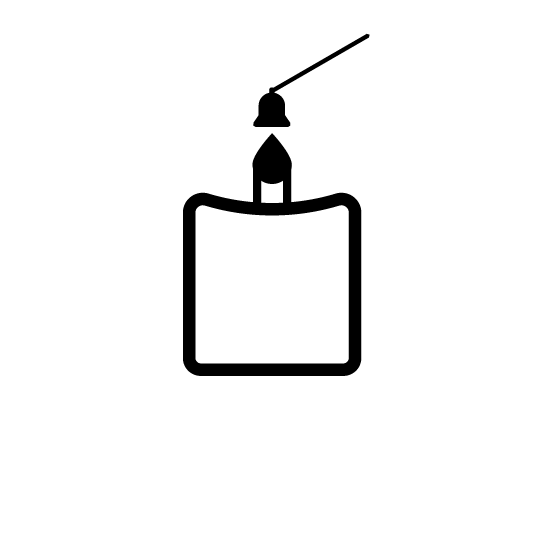 3. Extinguish the candle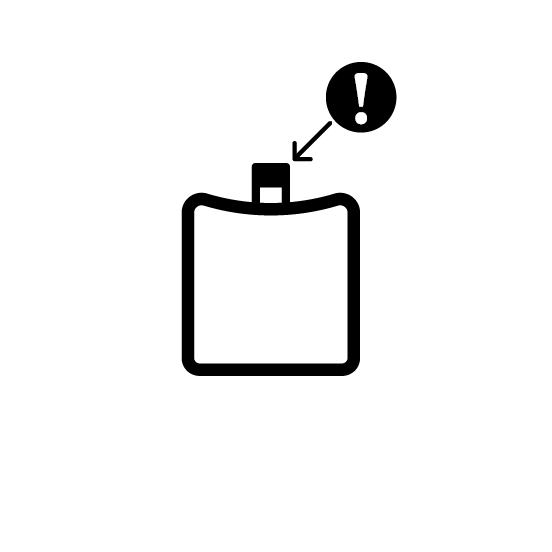 4. The ash can be easily broken off and all the debris should be removed from the jar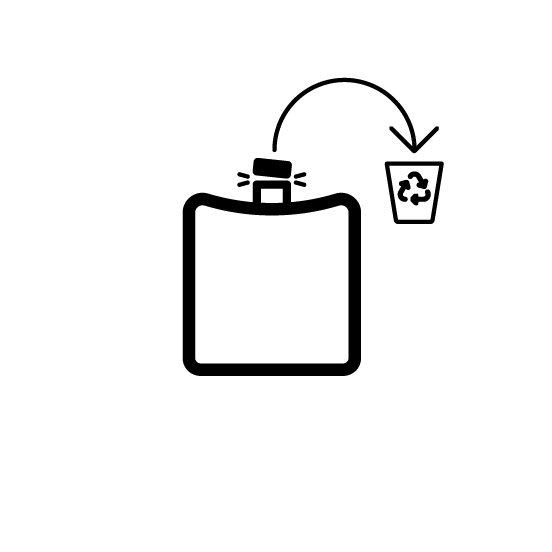 5. The ash can be easily broken off and all the debris should be removed from the jar when the wax cool down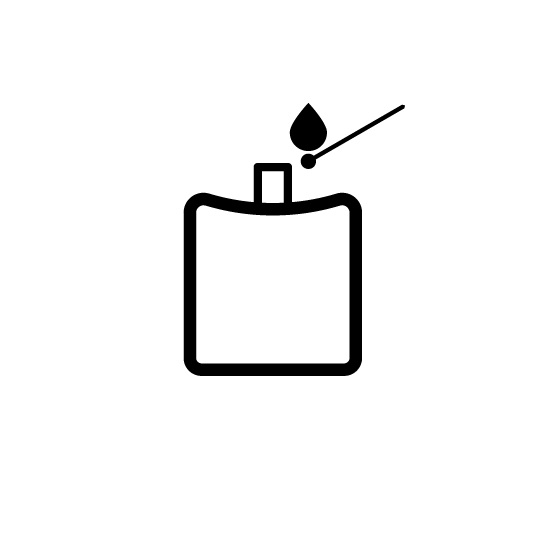 6. Then the flame will come right back to life
Enjoy the candle burning safely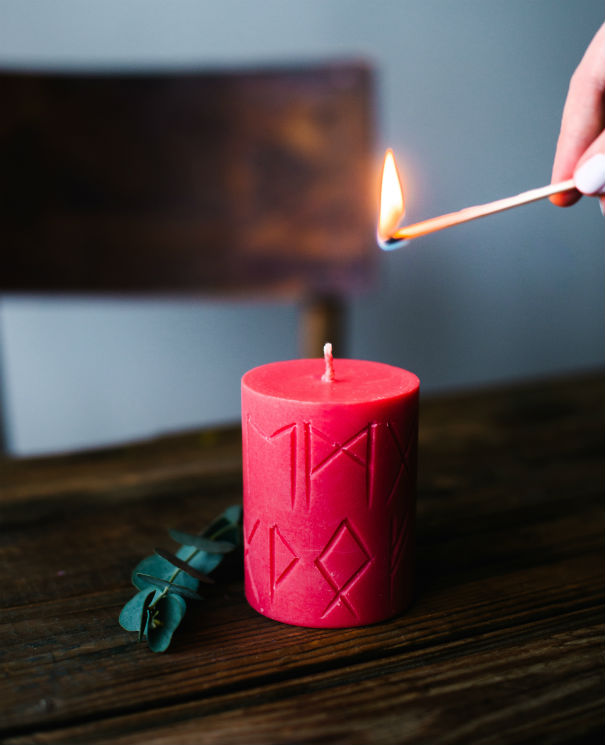 Enjoy the candle burning safely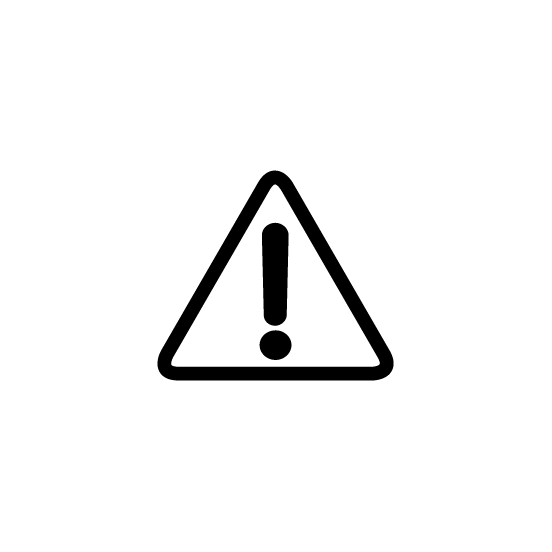 Ensure that all the packaging as well as any paper decorations and labels are removed from the candle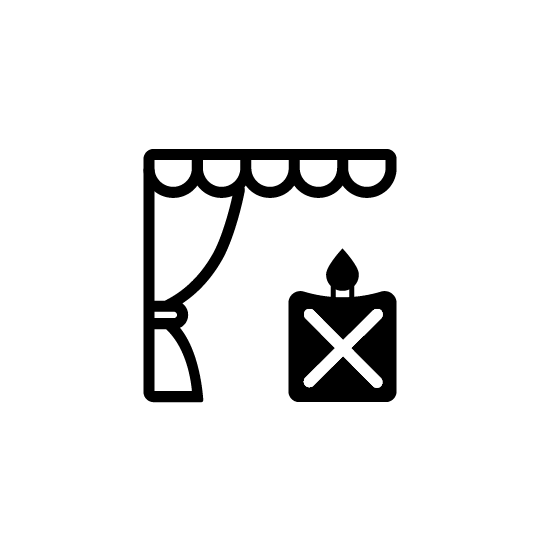 Ensure that the candle is far from flammable objects and materials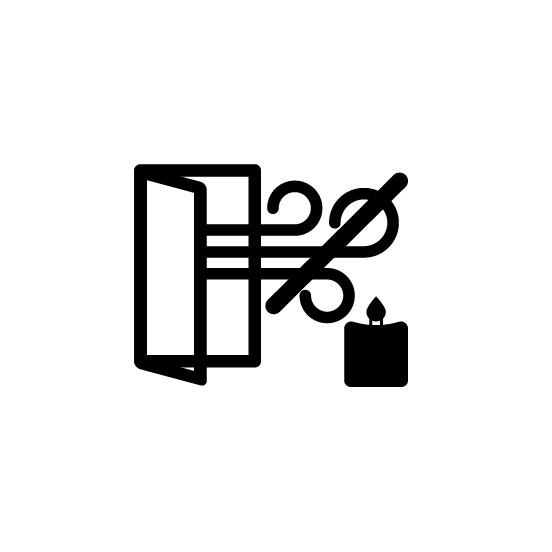 Do not burn the candle in drafty environments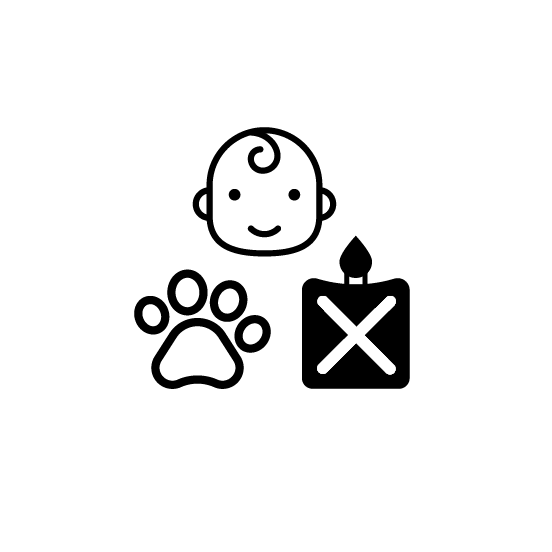 Keep burning candles out of reach of pets and children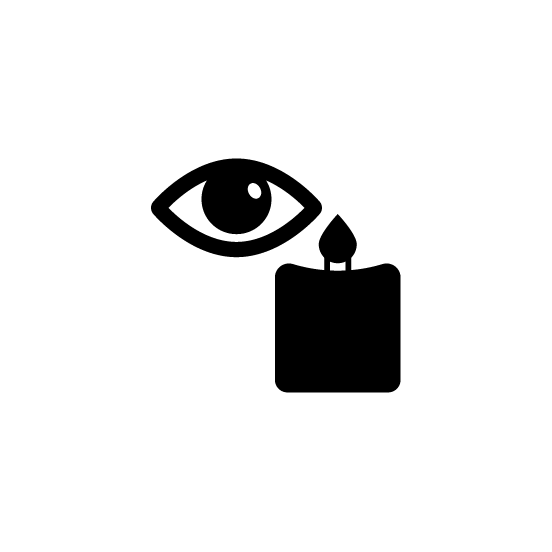 Never leave a burning candle unattended. Always extinguish it before leaving the room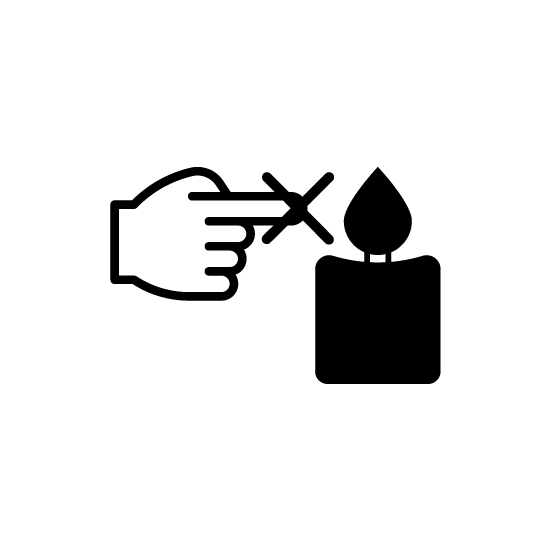 Do not touch a burning candle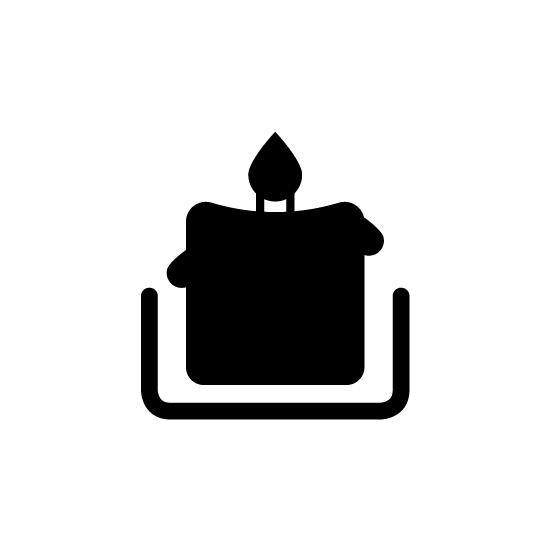 Rune candles is like old pillar candles, so there is no jar. Please put the candles into candle holder or small bowl as the melted wax may liquify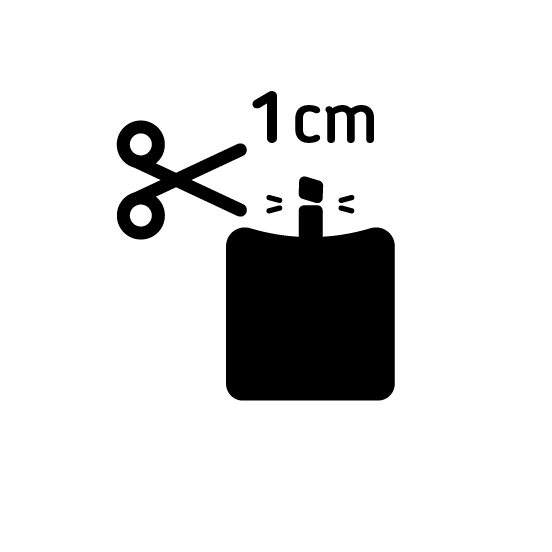 Trim wick to about 1 cm before lighting
The magic of home parfum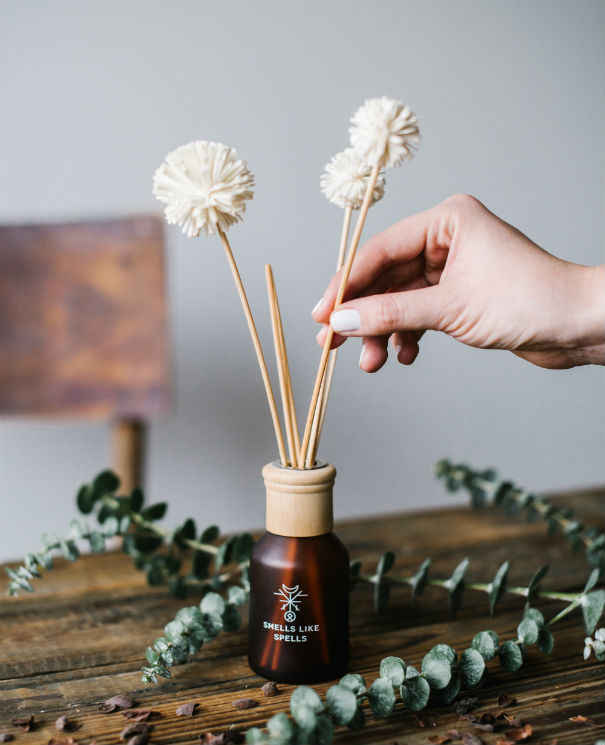 The magic of home parfum
Along with the home parfum, you will find rattan sticks with sola wood flowers in the box of home parfum. The parfum will go up the sticks as in the stems of flowers. These sola wood flowers will increase the surface that will spread the home parfum aroma at your home. The home parfum will evaporate for approximately 3-5 months. The spreading time of a home parfum can vary slightly, as it directly depends on room temperature, humidity, and other environmental changes. To feel the fresh fragrance again and again, be sure to flip the sticks regularly.
The art of incensing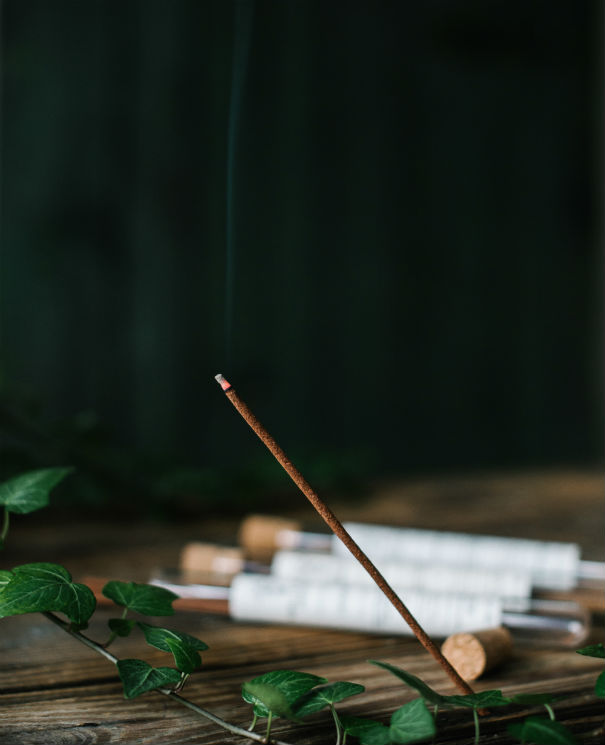 The art of incensing
Our incense has no wooden stick, so we recommend to fill a small jar with a non-combustible material (such as salt or sand) that you can put in the incense stick, and when it burns, you will easily clean your incense holder you made by yourself. Package contains 5 sticks. Each stick burns approx. 30 – 40 minutes. The burning duration might differ depending on temperature, humidity and changes in the atmosphere. For a medium room, we recommend that you burn one-third part of one stick.